By Ricky Richardson
Contributing Writer
(Lawndale, CA) The city of Lawndale hosted their annual blues festival, Saturday, September 9. 2023, at Jane Addams Park, 15114 Firmona Avenue.
This was a milestone celebration, 10th Annual Lawndale Blues Festival is also a signature event for the city. I'm proud to say that I have attended the festival for eight years. I missed the 7th iteration of the festival due to a scheduling conflict, and last year's festival, 9th annual, was cancelled due to inclement weather.
The festival started off as the Lawndale Blues and Jazz Festival, a decade ago, on the corner of 147th Street and Burin Avenue, in front of Lawndale City Hall, for a couple of years.
The Lawndale Blues Festival relocated to Jane Addams Park to accommodate a larger crowd, as well as to add a classic car show.
The Lawndale Blues Festival has hosted jazz and Latin Jazz and Salsa artists in the past. The blues lovers from Lawndale, El Segundo, Inglewood, Hawthorne, Torrance, Gardena and Beach Cities are thrilled to attend a consistent blues festival in the South Bay each year.
Mike Este, Director of Community Services has been at the helm from the very beginning. Mr. Estes wears many hats, Producer, selects the stellar lineup of artists and promotes the festival to blues lovers in the South Bay and surrounding communities.
South Bay Locals Car Show partnered with the Lawndale Blues Festival with a display of three dozen classic, vintage cars, different makes and models, for everyone to enjoy.
The show got underway exactly at noon, with official welcome remarks from Lawndale Mayor Robert Pullen-Miles and his fellow City Councilmembers and City Clerk. California State Senator Steven Bradford was also in attendance. Los Angeles County Supervisor Holly J. Mitchell acknowledge and recognized the milestone celebration of the Lawndale Blues Festival. Ara An, Deputy, Constituent Engagement, Office of Los Angeles County Supervisor Holly J. Mitchell, presented the award to Lawndale Mayor Robert Pullen-Miles.
The 10th Annual Lawndale Blues Festival was rockin' and smokin' due to the awesome lineup of electrifying, fiery guitar slingers on the bill. Kara Grainger Band, Steve Riddle Band, Laurie Morvan Band and Bill Magee Band.
The Kara Grainger Band was the first act to fan the flames of the blues. Kara Grainger is a singer, songwriter and guitarist from Australia, who entertained the crowd with a set of blues, soul and funk. She opened her set with "Light Your Fire," and continued with "Different World," "Lift Up Every Stone," "Come On In My Kitchen," and "Feel Like Breaking Up Someone's Home." The band consist of Kara Grainger-guitar/vocals, Howard Scott Stein-guitar, Jimmy Earl-bass and Chad Cromwell-drums.
Brian Power is a talented guitarist. He provided entertainment in between sets.
The Steve Riddle Band was up next. Steve Riddle is a guitarist, vocalist and multi-instrumentalist and an amazing fine artist. Check out his artwork online after you finish reading this review. The band featured Steve riddle-guitar/vocals, George Michael Webster-bass, Dave Eike-keyboards and Rick Johnson-drums. The Band thrilled the crowd as they knocked it out of the park with hard-hitting, rip-rockin' down home blues with the following selections. "Dimples," "Black Cat Bone," "Hoochie Coochie Man," The Thrill is Gone," "Help the Poor," and "Cold Shot."
Laurie Morvan Band brought the heat. Laurie Morvan is a singer, songwriter and guitarist. She is also a great inspiring storyteller as she introduces each song throughout her engaging and crowd pleasing set. Laurie Morvan Band had the crowd up and dancing, shaking their tail feathers. Laurie Morvan-guitar/vocals, Lisa Morvan-vocals, "Pretty Boy" Pat Morvan-bass, Chris Ryan-keyboards and Lonnie Jones-drums.
Bill Magee's bio stated that he performed in a band alongside the late great Jimi Hendrix, back in the day. What more do I need to say or that you need to know about Bill Magee. Bill Magee is the Real Deal as it relates to his headlining, show stopping set of down home Chicago and Southern style of blues. The band put on a great show to close out another successful iteration of the Lawndale Blues Festival. This is further proof that 'The Blues is Alright."
###
Les Misérables: Enthralling Performance Delights Los Angelenos at Pantages Theater
By Amanda Wheeler
Cameron Mackintosh's reimagined production of Boublil and Schonberg's Les Misérables is currently running at the Hollywood Pantages Theatre in Los Angeles, offering enthusiasts an exceptional opportunity to experience unequivocally, one of the most exceptional ensembles and productions in the history of this beloved musical, well outshining the 2012 film adaptation of Victor Hugo's revered novel illustrating the stark juxtaposition between good vs evil, justice vs injustice, heroes vs antiheroes, and sin vs redemption.
At the heart of this performance is Nick Cartell's embodiment of Jean Valjean, a man wrestling with his soul, following a 19-year incarceration for the theft of a loaf of bread. Cartell's profound intimacy with the role resonates through his voice, his tenor voice effortlessly transitioning from a commanding deeply powerful vibration in "Who Am I?" Act 1, to a heartrending tenderness as Valjean's character evolves in Act 2, highlighted by an ethereal rendition of "Bring Him Home" brilliantly showcasing Cartell's virtuosity, deftly navigating vocal dimensions and encapsulating the essence of Valjean's profound metamorphosis.
Preston Truman Boyd's embodiment of Javert, does justice to the challenging role that often eludes lesser performers. The interactions between Valjean and Javert stand as the most riveting moments in the performance. The palpable desperation of both men propels each confrontation to greater depths, culminating in a shattering crescendo in Act 2. 
On a lighter note, Christina Rose Hall and Matt Crowle as M. and Mme. Thénardier, offer up masterful comic relief with Crowle stealing the show with his physical nimbleness and self-absorptive vulgarity in "Master of the House" and "Beggars at the Feast."  Also, of note is Christine Heesun Hwang's Éponine, who is entangled in a world of conflicting loyalties and emotions. Hwang voice in "On My Own" captures the nuances of her character magnificently.
The remarkable stage design by Matt Kinsley, which he claims was partially inspired by Victor Hugo's evocative paintings, has a complex simplicity that seamlessly integrates mesmerizing, animated projections without appearing to be overdone, although the stage maneuvers implemented during Javert's "Soliloquy" is still somewhat of a mystery to me.  Paule Constable's masterful lighting design throughout the show, complements this visual spectacle through her precise infusion of layers of darkness and light.
The oxymoronic nature of the novel is embodied in the musical composition by Schönberg, along with Kretzmer's poignant lyrics, accentuated through the reimagined vision of Cameron Mackintosh and implemented through directors Laurence Connor and James Powell, will stir emotions, and satisfy the musical's faithful and recruit new members into the fold. With an exceptional cast, this rendition of Les Misérables emerges as an unmissable theatrical masterpiece, rightfully securing a place on every theater enthusiast's roster of must-see performances.
Les Misérables
Through September 10
Hollywood Pantages Theatre
6233 Hollywood Blvd,
Los Angeles, CA 90028
www.broadwayinhollywood.com
(323) 468-1700
2023 French Quarter Festival presented by Chevron:
It's Time to Party
By Ricky Richardson
Contributing Writer
(New Orleans, LA) The non-profit French Quarter Festival, Inc. (FQF) celebrated a milestone, 40th Anniversary, April 13-16, 2023. French Quarter Festival, presented by Chevron, the largest free festival and showcase of Louisiana music, food and culture, was held across various venues and stages throughout the French Quarter neighborhood.
French Quarter Festival has charmed New Orleans since it first began in 1984, designed to remind locals how fabulous and fun the French Quarter can be. Stages are set up on practically every corner; cuisine from the city's finest restaurants fills booths in Jackson Square, and beyond. This grand fete has evolved into something everyone adores-tourists and locals alike. This is reason enough to follow the advice of Earth Wind and Fire, "Celebrate," "Sing a Song," and "Let's Groove."
This year 875,000 attendees from near and far made their way to New Orleans' historic French Quarter for the annual French Quarter Festival. These massive celebrations shine the spotlight on the food, talented musicians and art and culture of this beloved neighborhood. The festivities were held from the Riverfront all the way to Jackson Square. Guests indulged in countless local bits, live music performances, and special events and activities.
"This 40th-anniversary celebration proved to be a beautiful celebration of our favorite traditions," said Emily Madero, President and CEO of FQFI. "We successfully produced an event with more than 270 performances from local musicians and dined with more than 60 of the best culinary experiences along with nearly 875,000 fans over four magnificent days."
"Walter J. Leger III, President & CEO of New Orleans & Company said, "The 40th anniversary French Quarter Fest was a resounding success with large joyous crowds, hotel occupancy far above 2022 levels, and an economic boost for our local musicians and cultural bearers. French Quarter Fest proved why New Orleans is Built to Host specials events better than any other city."
"Chevron is proud to have one again served as the presenting sponsor of French Quarter Festival, especially during their 40th anniversary," said Chevron Gulf of Mexico Public Affairs Manager Leah Brown. "Over the last four decades, the festival has made countless positive contributions to the community as it showcases Louisiana's unique music, culture, and cuisine."
On Thursday Morning, April 13th, a large crowd of tourists, and locals converged on Bourbon Street for the Festival Kick-Off Parade. This colorful, lively and vibrant parade featured performing bands such as The Black Magic Drumline, New Birth Brass Band, New Wave Brass Band, Mahogany Brass Band and TBC Brass Band marching with sponsors, and other dignitaries. The parade proceeded on Bourbon Street to St. Ann Street, and to its final destination in Jackson Square.
The Opening Ceremony consisted of warm welcome remarks from founders and festival dignitaries and concluded with a Blessing of the weather with Father Phillip Landry.
The marathon showcases of stellar lineup of musicians got underway with wonderful set presented by Preservation Brass Band on the GE Stage in Jackson Square. Tuba Skinny thrilled the captivated crowd during their time in the spotlight.
Gerard Delafose and The Zydeco Gators was one of many bands that had the crowd two-stepping, waltzing to their upbeat sounds. Opening day featured sets by Kid Chocolate, an energetic set of straight-ahead jazz of Delfeayo Marsalis & the Uptown Jazz Orchestra. The day concluded with Soul Queen of New Orleans Irma Thomas who set off some musical fireworks into the stratosphere by way of her vocal range.
Friday, Day 2- opened with an entertaining set by John Boutté on the GE Stage in Jackson Square, followed by a showcase of Louisiana culture with Big Chief Bo Dollis Jr. & the Wild Magnolias on the Abita Stage.
Tricia Boutte & Mahogany Hall All Stars, followed by Robin Barnes & Flyabirds performed a captivating, crowd pleasing set during their respective sets on the Tropical Isle Hand Grenade Stage.
Guitar shredder Samantha Fish (Abita Stage) and violinist Amanda Shaw (Chevron Stage) put on an electrifying performance to the delight of the crowd.
Saturday, Day 3- kicked off with an exciting performance with Seguenon Kone featuring Ivoire Spectacle on the Abita Stage. This group performance was high-octane as they took the crowd and me on a musical journey of traditional West African drumming, dancing and singing.
There is a popular blues song entitled "The Blues is Alright" and the late great Willie Dixon stated "the blues is a fact of life." Local legendary bluesman Little Freddie King performed an excellent set of original blues tunes. The festival had to close for a couple of hours due to inclement weather.
Washboard Chaz Blues Trio performed once the festival resumed. You were in the right place at the right time if you wanted to kick up your heels at the Chevron Stage in JAX Lot featuring back to back sets by Sunpie and the Louisiana Sunspots and Rosie Ledat & the Zydeco Playboys for a good time while two-stepping and waltzing, grooving and moving their happy feet. Big Chief Monk Boudreaux and The Golden Eagles closed out the evening on the Chevron Stage.
Sunday-Day 4- The Spirit of the Lord was present at the Tropical Isle Hand Grenade Stage on this beautiful Sunday morning. The Tropical Isle Hand Grenade Stage has presented Gospel music on stage for the last 29 years. We are having Church with legendary The Zion Harmonizers that had the crowd clapping their hands, stomping their feet while shouting Glorious praises up to the sky.
Kelly Love Jones, singer, songwriter, guitarist, and percussionist had the crowd vibing with her throughout her amazing set of original tunes on the WWL-TV Esplanade Made in the Shade Stage.
Los Güiros brought on the heat. They spiced up the festivities with some contagious Latin rhythms, Cumbia to the delight of the dancers in the crowd at the Tropical Isle Hand Grenade Stage.
Crowd favorite Dwayne Dopsie and the Zydeco Hellraisers cranked it up as they performed a high-octane set on the Chevron Stage.
And then there were three. JAMNOLA, the cultural funhouse and experiential museum in the Marigny, returned with the Garden of Legends by Brennan Steele, a series of larger-than-life sculptures featuring local musicians of the past, present and future. Big Chief Monk Boudreaux of the Golden Eagles joins sculptures of Irma Thomas and Tarriona "Tank" Ball at Fest.
The Gateway to #FQFest, created by artist Farris Armand, made its debut in the 40th Anniversary Hub located in Oscar Dunn Park. The 12ft. arch customized with lights and hand painted art pieces featuring FQF elements became a well-known spot for attendees to grab a group photo with iconic New Orleans landmarks as the backdrop.
French Quarter Festival presented by Chevron is produced by French Quarter Festival, Inc., (FQFI) the 501(c) 3 non-profit organization, which also produces Satchmo SummerFest in August and Holidays New Orleans Style in December. FQFI's mission is to promote the Vieux Carré and the City of New Orleans through high-quality special events and activities that showcase the culture and heritage of this unique city, contribute to the economic well-being of the community, and instill increased pride in the people of New Orleans. The 2022 French Quarter Festival generated an economic impact of nearly $250M. For more information about French Quarter Festival, Inc. visit http://www.fqfi.org
###
By Mark Towns
Hermeto Pascoal
Miles Davis called Hermeto Pascoal "one of the most important musicians on the planet." If you're not familiar with Pascoal's work, think instrumental Frank Zappa with rhythmic Brazilian grooves. And if you are already familiar with him, you'll be at the Mayan Theatre in L.A. on Thursday, June 8, 2023 to take advantage of this rare opportunity to experience a musical genius presenting an unforgettable evening of extraordinary sonic magic.
Known as O Bruxo (the Sorcerer), Pascoal often incorporates unconventional objects into his music, including teapots, children's toys, and animals (including famously playing a live pig on his 1977 Warner Brothers debut album Slaves Mass). Combined with his virtuosity on conventional instruments including keyboards, accordion, melodica, saxophone, guitar, flute, and various folkloric instruments, Pascoal's innovative approach to music has expanded the boundaries of Brazilian Jazz, and he shows no signs of stopping. Hermeto Pascoal is a musical visionary who continues to prove that music has no boundaries.
The concert at the Mayan Theater will not only be a chance to witness Pascoal's unparalleled musicianship, but also to delve into the rich cultural heritage of Brazil, offering a captivating journey through its sounds and flavors. As a living legend, Pascoal's performances are a rarity, making this event all the more special. His influence on the Jazz and Brazilian music scenes is immeasurable, and witnessing his artistry firsthand is a privilege. Don't miss the chance to be part of an unforgettable night featuring the brilliance of one of the greatest living icons of Brazilian Jazz.
###
For tickets and more information about the Hermeto Pascoal Show, click here: https://ticketstripe.com/events/1033711
And the Ritmo Caliente goes on…By Mark Towns
By Garrick Rawlings
Jazz has been a big part of the Lighthouse Café since 1949 when Howard Rumsey started the first Sunday jam sessions and soon the Lighthouse Allstars were born and the venue became a beacon for West Coast jazz. The commitment to jazz ebbed and flowed over the years and it is flowing again with guitarist Jacques Lesure leading the way with the New Lighthouse All Stars and their Monday night jam session.
Lesure explains how it all got started, "I've been playing the Lighthouse since I moved to town about 20 years ago and I've been playing under [talent booker] Gloria Cadena, who kept it running for her husband for many years up until Covid, Gloria was the main person keeping jazz alive at the Lighthouse."
Cadena, deep in her 90's, is now retired back on the east coast. She is the widow of Oscar "Ozzie" Cadena, famed producer and A&R man for the Newark, New Jersey record labels Savoy and Prestige in the 1950's to the 1960's, and his own label Choice, before he came to Hermosa Beach in 1974 and from the 1980's on he promoted Jazz in the LA area, primarily at the Lighthouse and Sangria, as well as The Hyatt on the Sunset Strip. The Cadena's are the parents of local punk rock luminary, Dez Cadena, singer/guitarist – Black Flag, Redd Cross, Misfits.
Lesure continues, "There is new ownership now and they are very committed to having good music so they came to me because they knew I was connected to the jazz world here in LA and asked me for advice on how to keep it going and they have been very supportive and I believe Mondays are one of our best evenings. Sunday brunch as well, they have Jazz on Sundays [10 am] Jazz is alive and well here."
"My co-host is drummer Marty "Smitty" Smith who is one of the greatest musicians of our time, he's a former Tonight Show band member for over 15 years, our bass player is the one and only Rene Camacho, he currently tours with the band WAR and our piano player is Adam Ledbetter who is a great young musician who recently moved to town from Oklahoma, so everything is goin' good with that, we're the house band, those are the New Lighthouse Allstars"
Born in Detroit, Michigan, of Ghanaian descent, Lesure made his way to LA via a successful stint in Atlanta, Georgia and is currently a resident of Inglewood and sits on the Inglewood Arts Commission. On his influences, "My mentors are Kenny Burrell, George Benson, Grant Green and lots of unknown cats I've learned from, I've traveled all over the world. Benson and Burrell I would say are my direct mentors."
Another proponent of the burgeoning success of the Monday Night Jazz Jam is the involvement of Dency Nelson, a docent of the Hermosa Beach Historical Society Museum who dedicates himself to the education and promotion of both the deep history of Jazz in Hermosa Beach, as well as forging its future. Now retired, Nelson enjoyed a very successful, award-winning career stage-managing a wide variety of broadcast TV programs including the Oscars for 25 years, The Obama Inaugural Celebration at the Lincoln Memorial and had first-hand experience with many jazz legends, especially during his early experience working for Merv Griffin. Nelson explains where his deep love of jazz and the artists who perform it, "Merv knew he wasn't a great singer but he told me, 'how can I not sound good, I've got Mort Lindsey who was Judy Garland and Barbara Streisand's musical director?'" Nelson adds, "he had Ray Brown on bass, Plas Johnson on sax, Jack Sheldon on trumpet [who was also a vocalist and contributed to the highly influential Schoolhouse Rock! Cartoons in the 1970's], Mundell Lowe on Guitar, Nick Ceroli on drums, they're all gone now. My favorite thing was the commercial breaks when I could hear those guys play!"
Nelson's connection with Lesure grew during the 'lost plaque' celebration in 2018 when the city organized an event to commemorate the city's pier and the Lighthouse's appearances in the award winning 'La La Land' film. Nelson was impressed with Lesure's historical knowledge and appreciation of jazz at the Lighthouse and dedicated himself to promoting the New Lighthouse Allstars via his extensive local government relationships as well as with the Historical Society.
In regards to promoting jazz and the Lighthouse, Nelson elaborates, "My mission here is, yes I love jazz and we must keep that tradition going, but as Jacques would say, 'this is a sacred place', relating to recognizing the iconic buildings as being part of that history. This is much like the late, famed and beloved Los Angeles Times columnist, Jack Smith and his classic quote; 'Los Angeles loses it's historical buildings like baby teeth' – you can't get them back again."
Monday nights begin with a set from the New Allstars themselves and after they begin the second set, the jam ensues, where both professionals and students can sign up to sit in with the band, it isn't an amateur 'open mic', the musicians must know the music to participate. Lesure is also an educator, "I'm a professor at UCLA so we have a lot of students who come here from different schools who come for the real-world experience, that's how we do it, that's how you really learn, not in the classroom."
This Monday, March 6, was more than the usual special night as they were also celebrating Wes Montgomery's 100th birthday [perhaps the greatest jazz guitarist ever] – Lesure mentions, "I've seen the contracts, he played here for a month-long stint. It's a great day, we're also celebrating Wayne Shorter's transition today" [Jazz Legend and innovator, deceased 3/2/2023].
Another occasion to commemorate, one close to Jacques' heart, is the 66th anniversary of the Independence Day of Ghana, celebrating the independence from British colonial rule in 1957 as well as honoring the heroes of Ghana who fought for it.
Seeing this band in action, this reporter doubts they needed the extra inspiration, this is a band of players in their prime, at the top of their game, it is no polite salute to the genre as too many jazz shows tend to be. These are serious cats who push each other into the magic realm of improvisational bliss as well as being reverential to the standards they performed this night. Drummer Smith is reminiscent of the legendary Tony Williams but in his own style, he plays with exciting and explosive power coupled with finesse and exquisite taste, it is something to behold, his fills lift patrons off of their seats with the energy he creates.
In timely tribute to their heroes on this day, they performed Wes Montgomery's "Full House" and "West Coast Blues" along with Wayne Shorter's "Armageddon" and "One by One", the audience was blown away. It was nice to see a healthy mix of young and old in attendance. Hopefully, and perhaps due to Lesure's, and the Lighthouse itself appearances in the award winning La La Land movie is inspiring curious jazz neophytes as well as aficionados to come on out. Along with the scenes shot in and around the Lighthouse, there's a great sunset scene on the Hermosa pier, the cinematography is absolutely gorgeous, as well as many other scenes all around Los Angeles. Yes, jazz is alive and well at the Lighthouse thanks to these New Lighthouse Allstars!
By Ricky Richardson
Contributing Writer
(Los Angeles, CA) The blues community came out in support of and in celebration of the annual Babe's and Ricky's Inn Memorial and Reunion Jam, Saturday, March 18, 2023, at the Barbara Morrison Performing Arts Center in historic Leimert Park Village.
Michael Gliona and Eric Garcia assembled a stellar line-up of local blues musicians uniting to honor the life and legacy of Laura Mae Gross, affectionately known as "Mama Laura." This annual event showcases the rich and diverse blues community in the Greater Los Angeles area. Blues musicians and blues aficionados arrived from South Los Angeles, East Los Angeles, the Valley and all points in between.
If you are a long-time resident of Los Angeles, or perhaps you heard your parents speak fondly about the glory days of Babe's and Ricky's Inn Blues Club from back in the day on Central Avenue. Babe's and Ricky's Inn were founded in 1964 by Laura Mae Gross. Babe's and Ricky's Inn was in business on Central Avenue for 37 years. This was a jumping blues joint to see up and coming blues stars and established stars. In 1997, Babe's and Ricky's Inn relocated to 4339 Leimert Park Blvd., in historic and culturally vibrant Leimert Park Village. Sadly, Laura Mae Gross passed away in 2006. She left a lasting legacy in the local and national blues community and beyond.
It is fitting that this event was held during the month of March, Women's History Month. March is set aside to honor women's contribution in American history. This year's National Women's History Month theme is "Celebrating Women Who Tell Our Stories." The theme celebrates women past and present, who have been active in all forms of media and storytelling including print, radio, TV, stage, screen, blogs, podcasts, news and social media.
Barbara Morrison and Laura Mae Gross fit into this timely theme which honors women in the community who have devoted their lives and talents to producing arts and pursuing truth and reflecting society decade after decade.
Babe's and Ricky's Inn Memorial and Reunion Jam got underway as people arrived to the sound of "Down Home Blues" coming from the sound system, featuring a recording by the late great Barbara Morrison.
Down Home Blues were served up generously in various hues and in different keys. Everyone gathered was in agreement that the "Blues is Alright," and most important "The Blues is a Fact of Life."
Mighty Balls of Fire were lit! They opened their set with "Every Day I Have the Blues" enhanced with the vocal styling of Tony Ibarra. The confirmed my opinion performing the song "The Blues is Alright" and continued with "Darling, Don't You Know I Love You" and closed with "Blues for Boo Boo" by acclaimed guitarist, singer and songwriter Kirk Fletcher. Mighty Balls of Fire consist of Tony Ibarra-guitar, Eric Garcia-guitar, Carlos Reveles-bass, Harrison Mannell, aka, Hatch on keyboards and Michael Gliona- drums.
The Other Mules performed next. They were awesome during their brief moment in the spotlight on the songs "Can't Be Satisfied," and "Ain't Going Down."
3rd Degree Blues Band led by guitarist/vocalist Aaron Chapman opened their tight set with "I'm a Blues Man" by Z.Z. Hill, "She's Nineteen Years Old" by Muddy Waters, and concluded their set with "Boom, Boom, Boom" by John Lee Hooker.
Eric Garcia Blues Band wrote and performed a nice tune with funky grooves entitled "Blues for Mama" for Laura Mae Gross. They continued with "Alley Cat Shuffle" by harp player/vocalist Glen Doll and finished with "Baby What You Want Me to Do."
Babe's and Ricky's Inn Memorial and Reunion Jam attracted a lot of talented blues musicians that don't get a lot of attention and exposure around town. Various impromptu bands were assembled by Michael Gliona. They all cranked up the throttle of the blues to the delight of the audience.
Ladies of the blues featured electrifying sets with Carol Shiada followed by Ms. Mellow and Barbara Hubbard. The show paused for several minutes so that a group photo could be taken of all of the assembled blues musicians, outside of The Barbara Morrison Performing Arts Center.
The second half of the show moved on full steamed ahead. On deck were sensational saxophonist Bobby "Hurricane" Spencer followed by Oklahoma Ollie who thrilled the crowd playing an extensive guitar solo behind his back.
"The Nitty Gritty's in Town" the man himself, Sir Stan was also present to entertain a captivated crowd with a couple of songs.
The remainder of the show, as they say "let the good times roll to the delight of the audience. On a related note, there is a great documentary streaming online entitled Babe's and Ricky's Inn. You owe it to yourself and your family and friends who love the blues to view this documentary at your leisure. To view which platform is streaming the movie visit, https://m.imdb.com/title/tt1531628
Check out and bookmark https://tbmpac.com to sign up for the newsletter. You can also see upcoming shows at the Barbara Morrison Performing Arts Center and the special event, 2nd Annual Barbara Morrison Jazz and Blues Music Festival, September 9th, 2023. You will be the first on your block to find out about the incredible lineup!!!
By Mark Towns
This edition of Ritmo Caliente looks at the new book, Life Through The Eyes of a Jazz Journalist My Jazz Memoirs by Scott Yanow
Scott Yanow should probably be in the Guinness Book of World Records for the title of Most Jazz Records Reviewed, as well as Most Jazz Shows Attended, or maybe just World's Biggest Jazz Fan. Whether he's recognized by Guinness or not, let's just say that Scott Yanow is obsessed with jazz. By his own account, he's written over 20,000 record reviews and is still writing. He's probably writing another review at this very moment. In his autobiography, Yanow recounts how he got into jazz at an early age, how he was able to see some of the biggest names in jazz, and how he got into writing for the (free) records, accumulating a collection which now numbers over 63,000. In addition to recounting his early life, the book includes some of his favorite interviews, including insightful exchanges he conducted with Freddie Hubbard (in 1979), Chick Corea (in 1978), and Maynard Ferguson (in 1979). Yanow describes highlights of attending 41 straight years of the Playboy Jazz Festival at the Hollywood Bowl, starting in 1979. Apparently, the statute of limitations has expired, as he now admits that he is the culprit responsible for the barrage of beach balls that have famously been tossed about in the audience at the festival, including one time when he smuggled in more than 100 balls. Guinness World Records, please take note Most Beach Balls Snuck Into a Festival? Yanow may be the world's leader in number of acts seen at the Monterey Jazz Festival as well, having attended 32 years worth and counting. To hear Yanow describe some of the highlights of both the Playboy and Monterey festivals, one feels as if they were there.Life Through the Eyes of a Jazz Journalist offers insightful tips for aspiring music journalists, serves as a valuable resource for music historians, and offers a rare peek inside the life and mind of one of the most prolific music critics of all time.###And the Ritmo Caliente goes on…
By Mark Towns
Airto Moreira, more than any other person, is responsible for introducing non-Brazilian audiences to the world of exotic Brazilian percussion. Airto's first big splash on the jazz scene was via his appearance on Miles Davis' classic million-selling album "Bitches Brew" in 1970. The animalistic cries of Airto's cuica performances on the record were something most people had never heard, along with the various other percussion instruments he played that had seldom been seen or heard in any music outside of Brazil, including the berimbau, agogô caxixi, pandeiro, and many one-of-a-kind handmade percussion instruments. Airto (who is known professionally by his first name only, which is pronounced "eye-EAR-toe") went on to become a founding member of Weather Report and Return to Forever, two of the most seminal groups in jazz-rock history, virtually inventing the genre (as if Miles himself wasn't the inventor of the genre, but that's another story). In fact, Airto is the only musician who was a member of both of these pioneering groups, performing on percussion on Weather Report's first album, and on drums with Return to Forever's first album, along with his wife, vocalist Flora Purim. Airto and Flora Purim, together and separately, had a string of hit jazz albums throughout most of the 1970's and beyond, with each winning multiple first-place awards in the DownBeat Magazine music polls. In fact, DownBeat added the "Best Percussionist" category in their music poll in 1973 due to Airto's impact on jazz. Airto also found time over the years to perform and/or record with an impressive array of jazz and pop stars, including Dizzy Gillespie, Antonio Carlos Jobim, Freddie Hubbard, Santana, Stan Getz, George Duke, Cannonball Adderley, Paul Desmond, Astrud Gilberto, The Carpenters, Mickey Hart, Hubert Laws, Duke Pearson, Paul Simon, Stanley Turrentine, Grover Washington, Jr., George Benson, Average White Band, Chicago, Billy Cobham, Depeche Mode, Joe Henderson, Herbie Hancock, Chaka Khan, Keith Jarrett, Sergio Mendes, John McLaughlin, Joni Mitchell, Babatunde Olantunji, Hermeto Pascoal, Lee Oskar, The Manhattan Transfer, Milton Nascimento Bob James, Edu Lobo, the list goes on and on… Airto is currently facing some serious health issues. He is at his home in Brazil with no health insurance, and his medical costs are soaring. A benefit concert will be held on Tuesday, October 25, 2022 at The Lodge Room, 104 N. Ave 56, Highland Park, CA 90042. The show will feature guest performances by Alex Acuña, Byron Miller, Luciana Souza, Patrice Rushen, Pete Escovedo, Peter Erskine, Justo Almario, and more surprise artists, with a special appearance by Cheech and Chong (Airto played drums and percussion on the soundtrack to their hit movie Up in Smoke.) 100% of the ticket sales will go to a fund managed by Airto's daughter Diana Purim and his son-in-law Krishna Booker to go toward Airto's recovery, including home nurse visits, treatment for loss of hearing and vision, and physical therapy. For several months earlier this year, Airto was completely immobile and things were very touch and go. His condition has slowly improved to the point where he's now able to use a walker to get around his home, and he's gradually beginning to be able to play some percussion and sing again on a limited basis. To give you some idea of the scope of Airto's impact, I recently spoke with some top percussionists, drummers, and other musicians and music industry professionals about Airto and the influence he has had on them and on music in general.
Richie Gajate-Garcia (percussionist):
"Airto is one of the most innovative percussionists of our time. He brought to light percussion instruments and concepts that no one thought of using until he first became known."
Pete Escovedo (percussionist/bandleader):
"Airto is one of the greatest Brazilian percussionists I have ever seen. He is just an amazing, amazing percussion player and great drummer."
Hubert Laws (flutist): 
"Airto is the most inventive and innovative sound-aware percussionist that I've ever known. From a baby's rattle to the sound of wind in a hurricane, he would reproduce those and other creative percussive sounds. We worked with Chick Corea on a tour in Japan as well as many recordings during the time we were with CTI Records. A real creative artist he is."
Peter Erskine (drummer):
"Airto's percussion playing is like his drumming, which is like Airto himself: soulful, brilliant, honest, with a life-force that's as undeniable as it is clever. In other words, Airto's music represents the best of what a man can be. He can never be thanked enough for the pleasure his music has given us."
Munyungo Jackson (percussionist):
 "Airto will make a musical groove out of anything that crosses his path that has some kind of tone on it! He's one of the great pandeiro kings, and one of the first guys who played the Peter Engelhart metal percussion creations that looked great, and Airto made them sound fantastic. He's been opening doors left and right to people who've been wanting to widen their musical dreams and live a better, more creative, challenging life."
Joey DeLeon (percussionist): 
"Airto revolutionized the global percussive landscape. He made it cool to cross-pollinate musical cultures. Very few players integrated instruments as much as he did. He is first a singer, then a percussionist, then a bad you-know-what heck of a drummer. Airto is a sound. A feeling. A commitment to excellence. And he has always had the willingness to take risks in order to benefit music as a living being."
Gloria Arjona (music producer): 
"With a distinctive way of blending rhythm and voice, Airto is a respected maestro who opened the path for younger generations of Brazilian and other Latin American musicians."
Tiki Pasillas (drummer/percussionist):
"Airto opened so many doors of sound, style, and originality to so many drummers, percussionists, vocalists, and other musicians on a global scale. I was around 17 or 18 the first time I saw him perform with his group and Flora Purim at the Concord Jazz Festival, and what I saw him do and his unique way of playing completely blew my mind, as well as introduced me to new possibilities and originality. I've been truly blessed to share conversations, learn, and share the stage with him. I'll always cherish and never forget it."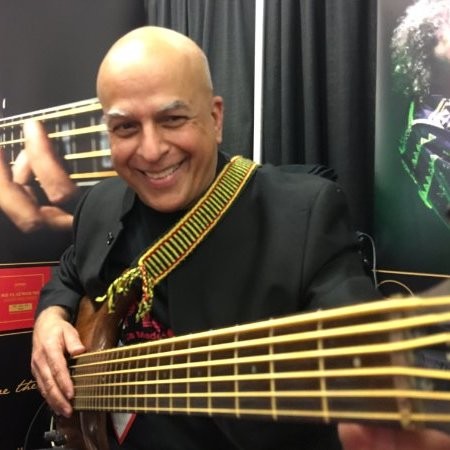 Eduardo Del Signore (bassist): 
"When my dear mentor (Brazilian composer and multi-instrumentalist) Moacir Santos passed away, I went to the church where he was laying in wake before burial, and the only other person present other than Moacir's family and me was Airto. That day, he got my respect forever."
Billy Hulting (percussionist):
"Airto showed, and constantly reminded us, that music was a joy. You can hear it in everything he plays."
Javier Arjona (bassist): 
"In 1973, I was living in Mexico City and had a progressive rock band. Our compositions were instrumental. We avoided vocals because we were not certain they would fit the style. Then the album Fingers by Airto came out, and after listening to it, we changed our approach. Here was an example that vocals could be used in other languages like Portuguese or Spanish and fit the style of progressive music we were doing. This is how Airto made an impact on us."
Leo Costa (drummer): 
Airto is one of the pioneers. He paved the way for a lot of Brazilian musicians to have a creative space on the world stage. We're all grateful for what he did."
Al Pagliuso (percussionist): 
"To create the feel and atmosphere of nature; to color a song tastefully without overpowering but making you feel it and making it a journey; using your voice not just with melody but with percussive effect; anything you put your hands on with great imagination becomes such an enhancement; these are things that just start to describe Airto. To see such natural monster talent on any instrument is very scarce in a lifetime. In any style of music, he has a masterful touch. Such dynamics!"
Jimmy Branly (drummer): 
"Airto is one of the most important musicians of our time. He has always expressed his true self through the drums. I believe his taste and natural way of playing the drums and percussion makes him stand out with a unique voice. I had a beautiful time recording and touring with both Flora and Airto and I love them both deeply."
Aaron Serfaty (drummer):
"He made it cool to play both percussion and drums, actually playing colors, and still groove like there's no tomorrow. Fearless is a word that comes to mind when I think of Airto. How so much music can fit in one body is beyond comprehension to me. I have seen him play many times and heard him on records a thousand times more. It still surprises me every single time."
Kevin Winard (drummer/percussionist):
"The takeaway regarding both his drumming and percussion playing is that it's almost like a stream of consciousness, the way he approached music. Very organic. It was primal and very spur of the moment. It's almost as if throughout his approach to music, he was channeling the Amazon."
Leo Nobre (bassist):
"Airto is one of those special entities music flows through, a vessel of some higher power, god-like. He reacts to music in the moment – all energy. Only a few humans can feel music that spiritually."
Beto Gonzalez (musician/producer):
"Airto's influence as a percussionist on jazz music was singular in its uniqueness and impact. Never before had Brazilian drumming and percussion been used so creatively in the U.S. At a time when jazz was breaking new ground and reaching new audiences, Airto performed and recorded alongside many major players who are today considered the giants of modern jazz. His work as a percussionist and vocalist is so incredibly original that I can confidently declare is inimitable. I first met Airto while a student at UCLA in 2002, where he was teaching an ensemble course in Brazilian percussion. My first exposure to Airto's music, however, came when I attended one of his performances in support of Al DiMeola Project's Soaring Through a Dream album tour in 1985. I knew very little about Airto, other than the fact that he was a Brazilian percussionist and vocalist who appeared on the latest album by one of my favorite guitarists. I convinced my Brazilian mother to take me to the show. I was 15 years old at the time and the experience was incredible and forever changed my perception about Brazilian music and percussion."
Byron Miller (bassist):
"Airto is straight fire, musically. He's like family to me. He and Flora are one of the first professional groups I played with when I first got to L.A. He' out of his mind crazy on the percussion and singing and dancing — one of the best to ever do it."
For tickets and more information about the Airto Benefit Show on Tuesday, October 25, 2022, please click here: https://www.lodgeroomhlp.com/shows/airto-moreira-tribute/
Airto Moreira was born in 1941 in the small village of Itaiopolis – south Brazil, and was raised in Curitiba. Even before he could walk he would start shaking and banging on the floor each time the radio played a hot song.
And the Ritmo Caliente goes on…By Mark Towns
Leimert Park Jazz Festival Celebrates Jazz, Community and Culture
By Ricky Richardson
Contributing Writer
Over 2,000 music aficionados, art patrons and foodies came together at the Baldwin Hills Crenshaw Plaza, southeast upper parking deck on Saturday, August 27, 2022. Attendees came to shop, dine, dance, groove and to listen to America's #1 Art form- JAZZ, and some hot Latin Jazz, on another beautiful, picturesque day in Southern California.
The occasion was the return of the popular Leimert Park Jazz Festival, Executive Produced by Diane Robertson in association with The World Stage, Dwight Trible, Executive Director. The Leimert Park Jazz Festival has already landed in the top tier of jazz festivals in Southern California in its 3rd year. Festival attendees bookmark and book their calendars in advance in order to attend this premiere, classic jazz festival. Jazz, Community and Culture was on full display throughout the afternoon.
DJ Eartha Littt and DJ Merc80 complimented the vibes of the festival with an eclectic soundtrack as people arrived for the festival and in between performances throughout the afternoon. Back by popular demand, LeRoy Downs served as Master of Ceremony. The Los Angeles jazz radio program & festival host, journalist and television producer could be heard on 89.9FM KCRW.com, hosting a weekly Sunday night radio show called "Just Jazz."
Fernando Pullum Community Arts Center Youth Jazz Band kicked off the show with an explosive big band sound as they superbly performed arrangements of "R U Chicken," "Red Clay," "Human Nature," and "Before I Let Go." These talented students are keeping the flames of jazz lit, and carrying the jazz torch forward. Fender Play Foundation was on site to host a Music Class Pop-up in partnership with the Fernando Pullum Community Arts Center. Attendees between the ages of 7-18 were able to pick-up an instrument and learn to play. No prior experience required. The Music Class Pop-up gives students an opportunity to pick-up and play guitars and ukuleles together, with hopes to inspire future engagement in music learning activities with Fender Play Foundation and the Fernando Pullum Community Arts Center. In addition to the Music Class Pop-up, the Fender Play Foundation had an info table inside the Fender Tent to use for program awareness.
Ed Magee, Fender's EVP of Operations and Co-President of Fender Play Foundation and Charmaine Jefferson, Board of Directors were on site to speak about the Fender Play Foundation, Music Class Pop-up and the importance of music and arts in education for youth. They also encourage the crowd to support Yes on 28. S.H.I.N.E Muwasi honored the spirit of the Ancestors as well as the life and legacy of community icons who have transitioned. S.H.I.N.E Muwasi Women's African Drum Circle is a group of women lead by Rene Fisher-Mims who formed the group to spread the knowledge of West African drum culture combined with healing, empowerment and inspiration.
The Leimert Park Experience featuring Dwight Trible on vocals and a stellar group of young lions from Los Angeles who have made their mark on the jazz landscape locally, nationally and internationally. Ryan Porter on trombone, Aaron Shaw on tenor saxophone, Ian Martin on bass and Lyndon Rochelle on drums. The group performed "Trust in God" by Ryan Porter with a chorus of Amen by the audience. They continued with "Isle of Love" by Cameron Graves, followed by "the Get Out of the Ghetto Blues" by Gil Scott-Heron, with Dwight Trible on vocals.
A heartfelt and touching tribute to Barbara Morrison and Derf Reflaw consisted of spoken word pieces by Conney D. Williams, "My Name in your Mouth," and "Elixir." The daughters of Derf Reklaw, Amani Walker Jackson and Monilade Walker paid tribute to their dad. Munyungo Jackson Jr., and Dwight Trible contributed a musical tribute to Derf Reklaw. Vocalist Chloe Vaught shared a memorable anecdote about how she met Barbara Morrison, followed by a beautiful rendition of "In a Sentimental Mood." Bianca also spoke during the tribute, followed by the release of white balloons and white doves into the air.
Nine-time Grammy® nominee, and award winner John Beasley brought his smashing 16-piece big band called Monk'estra to Leimert Park Jazz Festival for a rousing set. They opened their set with "Little Rudy Tootie," by Thelonious Monk, followed by "Donna Lee" by Charlie Parker, and "Minuano" by Pat Methany, with special guest vocalist extraordinaire, Dianne Reeves. You can only imagine the pure joy in the air hearing the name Dianne Reeves and the actual performance. Dwight Trible joined the band as they concluded their set with "Africa."
Kamau Daáood is a native of Los Angeles where he co-founded with Billy Higgins, The World Stage Performance Gallery, a non-profit arts institution in Leimert Park Village. Kamau Daáood and A Band of Griots (Mark de Clive-Lowe on piano, Teodross Avery on saxophone, Jeffrey Littleton on bass, and Dexter Story on drums. They highlighted Leimert Par Village, the heart of Los Angeles' African American cultural community, and several of the musical icons of the area on "Healer Suite," "Leimert Park," "Poppa" for Horace Tapscott and "A Walk with the Pharaoh" (Pharaoh Sanders).
Pete Escovedo & Family fired up the proceedings with a heavy dose of Latin Jazz marinated in piquant sauce. Pete Escovedo & Family performed "Don't You Worry 'Bout a Thing," "Mas Que Nada," La Cuna," with a nice piano intro by Jonathan Montez. Vocalist Lynne Fiddmont joined the band for "Let's Stay Together," "Ain't Nobody," and "Dindi" (pronounced Gingi). The band went out with "Whatcha Gonna Do."
The Jazz Classics featuring Patrice Rushen on piano, Ernie Watts on Sax, Marvin "Smitty" Smith on drums and Edwin Livingston on bass, followed by Munyungo's Jungle Jazz (accompanied by members of Lula Washington Dance Theater's Youth Dance Ensemble) brought the festival to a rousing conclusion in their respective time in the spotlight.
2022 Leimert Park Jazz Festival Art Competition Winner was on site to showcased her awesome artwork as well as the previous Leimert Park Jazz Festival Art Competition winners. California State Assemblymen Isaac G. Bryan, District 54, and Diane Robertson, Executive Producer, Leimert Park Jazz Festival, acknowledged the artistic and creative talents of Peighton Mercier, winner of the 3rd Annual Leimert Park Art Competition.
3rd Annual Leimert Park Jazz Festival Lineup Announced
By Ricky Richardson
Contributing Writer
(Los Angeles) The Leimert Park Jazz Festival (LPJF) returns again for a live in-person show, Saturday, August 27, 2022. Formerly known as the Sutro Avenue Summer Soiree, the Leimert Park Jazz Festival is the premiere event that music aficionados need and want to attend. The festival takes place in the heart of African American culture- Leimert Park Village.
Baldwin Hills Crenshaw South Upper Deck is the location for the event that is sure to deliver good music, scrumptious food and fun in the community.
The South Upper Deck, near Baskin Robbins, IHOP and Staples, is fast becoming a go to venue for cultural events in Leimert Park Village. Several wonderful events were held during the first 6 months of 2022. The Leimert Park Jazz Festival is just one of many outstanding events scheduled in the upcoming months. Doors open at 11:30am with performances scheduled from 12:20-8:45pm. This is a free festival; a limited number of VIP tickets are on sale now! Visit https://www.leimertparkjazzfestival.com Stay connected on Facebook and Instagram.
Leimert Park Jazz Festival is a celebration of jazz, community and cultural heritage of Leimert Park. Its mission is to build and strengthen community while celebrating and showcasing the artistic spirit of the historic Leimert Park neighborhood in South Los Angeles. LPJF continue to play an important role in ensuring the vibrant South LA community of Leimert Park remains culturally significant for years to come!
This year's lineup features nationally and internationally renowned artists to thoroughly entertain with amazing performances. Jazz lovers and music aficionados don't want to miss this premiere jazz festival.
The stellar line-up consist of The Jazz Collective ft. Patrice Rushen, Ernie Watts, Marvin "Smitty" Smith and Edwin Livingston, Smokin' set of Latin Jazz by Pete Escovedo and Family, John Beasley & Monk'estra Big Band, Munyungo Jackson's Jungle Jazz accompanied by members of the Lula Washington Dance Theater's Youth Dance Ensemble, Kamau Daaood & A Band of Griots- Teodross Avery, Mark de Clive-Lowe, Dexter Story and Trevor Ware, The Leimert Park Experience ft. Dwight Trible, Ryan Porter, Cameron Graves, Aaron Shaw, Ian Martin and Lyndon Rochelle, Fernando Pullum Community Arts Center Youth Jazz Band and a special tribute to the late great Barbara Morrison and Derf Reklaw. LeRoy Downs returns as Host/Master of Ceremony.
The Leimert Park Jazz Festival brings together a culturally diverse audience to enjoy a relaxing day while listening to America's #1 Artform: JAZZ, performed superbly by local and world-renowned musicians.
Attendees will be able to browse the Visual Arts Pavilion curated by and managed by Aziz Diagne, Visual Artist and owner of Aziz Gallerie. Congratulations to Peighton Mercier, 3rd Annual Art Competition winner for her entry "It Takes a Village." The winners and finalists from the 2020-2022 art competition will be onsite with a display of their artwork available for purchase.
An interactive, engaging Community Resource Zone Kids' Zone (sponsored by Fender Play Foundation, Fernando Pullum Community Arts Center, LA Commons, Lucas Museum of Narrative & Greetings from South LA.
Fulfill your taste buds at the various foods trucks and relax in the Beer and Wine Lounge.
The Leimert Park Jazz Festival is Executive produced by Diane Robertson in association with The World Stage. For more information visit https://www.leimertparkjazzfestival.com for festival updates, including music artist lineup, performance schedule and important information you should know before attending the festival. Follow on Facebook and Instagram.
The line snaked out from the entryway of the subterranean nightclub and wound down the block of 7th Avenue in Greenwich Village. A casual observer of our splintered, tribalized nation might have had trouble identifying the source of the line, since it defied categorization. Old and young, men and women, skin tones of all hues. They were queued up to see the first set of the
Vanguard Jazz Orchestra, at the world-famous Village Vanguard, a jazz club.
I had come to New York for three nights to see if jazz, America's gift to the world, was really the outdated, abandoned art form that most major media outlets, including my hometown newspaper, the LA Times, assumed it to be. I cannot remember the last time a live jazz event was even covered in LA, and the club scene there has dwindled with the pandemic, despite the presence of a myriad of top flight musicians, arrangers and composers.
The Vanguard doors opened at 7 PM and the crowd made its way down the rickety stairs, into the basement club, where a 15-person jazz orchestra crowded onto a stage usually reserved for trios or quartets. The Vanguard Jazz Orchestra has been doing this on Monday nights since 1966, when it was known as the That Jones-Mel Lewis Band. At a time when most large jazz ensembles still bore the legacy of segregation, Thad Jones, a Black trumpeter (and brother of drummer Elvin and pianist Hank) and Mel Lewis, a white drummer, had forged a band for all comers, and the legacy had continued uninterrupted after their passings, that is until Covid. Now the band was back featuring musicians, some of whom reached all the way back to Thad and Mel, such as tenor saxophonists Ralph Lalama and Rich Perry, and others from a new generation such as pianist Adam Birnbaum, a Julliard grad who joined the group in 2019.
Getting in line early meant we were wedged in front of the stage, where the band overflowed toward us. We could see the individual players' "books", charts as thick as a Gutenberg Bible, many of them dating back decades, but some crisp and new. The band, as is its custom, started with a Thad Jones chart, "Tiptoe," but this was not a purely a legacy performance. The joys of a big band – the raucous section playing, the blasting choruses – were augmented by tunes arranged by current and former band members, all top musicians on the New York scene. Predominant in this session were arrangements of Herbie Hancock's "Eye of the Hurricane" and Wayne Shorter's "ESP." The latter sounded especially rejuvenating, transformed from Miles Davis' second great quintet into a pulsating jazz orchestra sound.
These days if jazz is reviewed at all, and New York does have at least one full-time voice in the New York Times, it tends to be the most "progressive" versions, farthest out on the jazz spectrum, satisfying the critics' demand to "stretch the limits," starting where greats like Miles Davis and John Coltrane ended up, but ignoring how they got there. These critics tend to ignore the lyrical side of jazz, the emphasis on composition and arranging, along with the virtuosity of the musicians and their ability to connect with an audience. Feet tap. Hearts pound. The soul sighs in recognition of life's emotions, both joyful and bittersweet. The music lives and breathes.
And the audience is there.
As we departed the Vanguard, our ears ringing from the Thad Jones burner "Mean What You Say," we saw the line curled around the block for the late show. And the next night provided even more evidence. New York has a relative cornucopia of offerings, even on a Tuesday night, with spring still a rumor and the pandemic whispering it's omnipresence. Birdland had the great pianist Bill Charlap, the Blue Note featured fusion bassist Stanley Clarke in residence with pianist Kenny Barron. But I am an old tenor player, and I caught the name of Seamus Blake, lead tenor saxophonist for the Mingus Big Band, fronting a quartet down the street at Small's. He was a talent lesser known and, I assumed, the crush wouldn't be as bad on a chilly Tuesday evening in May.
I was wrong.
The line was around the block. Small's is another basement club, but without even the Vanguard's accoutrement of tables. Patrons put their drinks on metal stools that look like they were filched from old Pullman sleepers. Blake was joined by the notable drummer, Victor Lewis, who had backed my favorite, Stan Getz, in his later years, as well as pianist Dave Kikoski, also a veteran of the Mingus Big Band, and Alex Claffy on bass. The crowd skewed younger, especially if you include the couple who brought their three grade-school children. Trust me, you have never seen a happier face than on a five-year old girl in a crowd full of grown-ups when Blake struck the first notes of Luis Eca's, "The Dolphin." Blake has a robust sound on the tenor, contoured to the Brazilian rhythms of the opening tune, and the quartet tore through a collection of "standards," though you had to wonder how many in the crowd had ever heard "The Dolphin" or "The More I See You." Less so for the spirited romp on Charlie Parker's "Moose The Mooche," (no introduction necessary) which translated well from Parker's alto to Blake's tenor. But the last number, an extended run by the quartet through "Body and Soul," brought home the truth of jazz, and the soul and virtuosity of Blake. It is a tune that seems made for the tenor, testing the command of upper and lower octaves. It was famously recorded by Coleman Hawkins in 1939 and has since become a lightning rod for tenor players. Coltrane, Getz, Sonny Rollins, Dexter Gordon, not to mention the vocalese of Eddie Jefferson and the Manhattan Transfer. The jazz audience, down to the little kids, recognize the moment (if not the song), and the realization that Blake is up to it. It is a connection with musical history, not only in the performance of the tune, but in the improvisation that accompanies it, tying the musician to the standard, yet offering a chance to differentiate himself from it.
If there's a complaint it's that the set ended too soon. We got the full hour, but yearned for an encore. Alas, a sold out second set crowd congregated on the street above, the house had to be turned around, so it was back out into street, the end of night two.
If you go to New York and haven't been to Dizzy's Club Coca Cola, a part of Jazz At Lincoln Center, than you simply have to go. Pick a night, and we picked our final one. No more crowded basements. Elegant, just a bit glitzy, with the gorgeous picture window behind the bandstand illuminating Columbus Circle. We were there to see the Essentially Ellington Alumni Band, which was a prelude to an annual competition for high school bands held at JALC that weekend. For West Coasters you could draw the comparison to the Monterey Jazz Festival's Next Generation Band, and in fact I had seen at least one of the Ellington alumni, trumpeter Summer Camargo, in MJF's Women In Jazz Combo last September at Monterey. The Alumni Band skewed young, with a few more experienced musicians adding ballast to the sections. They came from anywhere and everywhere, from Miami and Tucson to New York City; the players, a mix of backgrounds, races, and genders, emphasized how jazz in 2022 has become a musical form open to anyone and everyone.
Of course, jazz has its roots in mainly Black institutions, from Southern churches and New Orleans Second Lines to Chicago honkytonks, Harlem nightclubs and LA's Central Avenue.
We were, after all, celebrating Duke Ellington.
But the very diversity of the current crop of young musicians makes it difficult for our tribalized media to pigeonhole the music. The current path to a sustainable career lead through music schools now like Berklee and Julliard and Manhattan. This underlines the reality that kids today need music in the schools, from elementary on up, and not just the affluent suburban and magnet schools that can afford it. It means that sprawling, cash-poor school systems like LA Unified need an advocate for music programs. And although it is clear from my time in NY that audiences are finding jazz, even with minimal media encouragement, the music nonetheless needs support from major institutions (are you listening, LA Times?) to thrive.
That night's program, under the direction of Todd Stoll, was dedicated to an era of Ellington's music known as the Blanton-Webster Band, a brief period highlighted by bassist Jimmy Blanton and tenor Ben Webster, that featured relatively brief (three+ minutes) Ellington compositions written for RCA 78s, many of which were unfamiliar to the audience, but included a few that became standards, such as "Harlem Airshaft." Vocals by a fine young singer, Robbie Lee, included the more familiar "Don't Get Around Much Anymore" and" I'm Just a Lucky So and So," and the set concluded with the great altoist Johnny Hodges vehicle, "Cotton Tail."
Afterwards, the audience milled around with the young musicians — the place was packed, a prelude to the weekend's competition. The audience included many of the kids who were competing and their families. We soaked it all in before heading back out onto Columbus Circle.
And so, it is back to Los Angeles. And no, I don't expect LA by some miracle to replicate the New York jazz scene. But, with a little boost from local institutions, we can do a lot better. We are still the center of the recording and film industry, filled with great musicians on every instrument, rife with composers and arrangers, with fine college programs at UCLA, USC, Long Beach and Northridge, and some great high school programs. From large ensembles like the Clayton-Hamilton Jazz Orchestra, Gordon Goodwin's Big Phat Band, John Beasely's Monk-estra and the Latin Jazz heartbeat of Pancho Sanchez, to the exquisite smaller groups of Billy Childs and the sprawling sound of Kamasi Washington, jazz endures.
We can support more than the handful of paid venues in town, and the occasional night at the Bowl.
It's time for the major media to shine their beacons on the finest musicians in the world, right here on our doorstep.
They have been dark for far too long.
Michael Katz
Copyright, 2022