Emmet Cohen
Uptown In Orbit
(Mack Avenue)
One of the top jazz pianists around today, the youthful and always enthusiastic Emmet Cohen has been recording regularly as a leader since 2016 (his first album was in 2010) but really came into his own during the past couple of years with his long series of weekly Livestream broadcasts. On Live At Emmet's Place, he and his trio with bassist Russell Hall and drummer Kyle Poole have been joined by different guests on most episodes, displaying the fact that Miller can play anything from stride piano to fairly free explorations.
On Uptown In Orbit, Cohen and his trio are assisted by altoist Patrick Bartley and trumpeter Sean Jones on five of the 11 selections. The set begins with a joyful stride-filled version of Willie "The Lion" Smith's "Fingerbuster" which begins as solo piano before it becomes a trio showcase. "Uptown In Orbit" is a modal tune that has some Freddie Hubbardish trumpet from Jones, adventurous alto playing by Bartley, and a piano statement that hints at McCoy Tyner and other modern players. Cohen's "My Love Will Come Again" has a pretty melody beautifully harmonized by the two horns while his "Spillin' The Tea" is a lighthearted and eccentric original that looks back to the 1920s and '30s before becoming a 1950s swinger.
There are no weak moments or throwaway tracks on this CD. Cohen takes Neal Hefti's "Lil' Darlin'" quite slow, sounds a bit Monkish on "The Loneliest" and featuring a musical conversation between the two horns on the fairly free "Distant Hallow." The other pieces include an adventurous version of Cedar Walton's "Mosaic," a swinging rendition of the obscure "Venus de Milo," and a rousing trio closer on Duke Ellington's "Braggin' In Brass" which has chord changes similar to "Tiger Rag."
Uptown In Orbit is a joy from start to finish. It is easily recommended and available from www.mackavenue.com.

Gilbert Castellanos
Esperame En El Cielo
(Z Note)
Trumpeter Gilbert Castellanos has survived some difficult health problems to emerge triumphant on Esperame En El Cielo. The quintet date features some of San Diego's finest jazz musicians along with Castellanos: altoist Christopher Hollyday (whose return to the active playing scene is well worth celebrating), pianist Joshua White, bassist Joh Murray, and drummer Tyler Kreutel.
Castellano is heard playing at his most beautiful on two versions of the bolero "Esperame En El Cielo" and during the warm tango "La Puerta." But otherwise most of the set features the quintet playing energetic hard bop. Castellanos is a bit reminiscent of Freddie Hubbard on the blazing Rene McLean composition "Bilad As Sudan," Ronnie Boykin's "Home Is Africa" gives the band an opportunity to play a blues with a danceable bass line, and the band really romps on an uptempo "Will You Still Be Mine," Lee Morgan's "Totem Pole," Victor Feldman's "New Delhi," and Jimmy Heath's "Big P."
Castellanos, Hollyday and White play consistently brilliant and heated solos throughout the program, Murray's bass lines add a lot to the music and Kreutel is subtle and swinging in support. Esperame En El Cielo is a highly enjoyable outing and very much recommended to any listener who enjoys high-quality straight ahead jazz. It is available from www.amazon.com.

Elvin Jones
Revival: Live At Pookie's Pub
(Blue Note)
One of the greatest drummers of all time and an influential force during his period with John Coltrane (1960-65), Elvin Jones was struggling a bit when he left the Coltrane Quartet. A brief tour with the Duke Ellington Orchestra was not satisfying and he scuffled throughout 1966, just leading one record date, Midnight Walk. However he met his future wife Keiko Jones later in the year, turned his life around, and in 1967 led a series of quartets. For seven months he played regularly at a small New York bar, Pookie's Pub, which was the beginning of him leading stimulating bands. Jones would be a bandleader for the 37 years that he had left.
Fortunately the first otherwise undocumented Elvin Jones Quartet was well recorded during the nights of July 28-30, 1967 by Bob Falesch who had the drummer's permission. 55 years later, highlights of the nights have been finally released on this very well constructed two-CD set.
Jones, tenor-saxophonist and flutist Joe Farrell, pianist Billy Greene, and bassist Wilbur Little (with Larry Young sitting in on piano during "Gingerbread Boy") make for a very potent band. While inspired by John Coltrane (who passed away ten years earlier), Farrell had his own sheets of sound style at the time in addition to playing some excellent flute on two numbers. He was already capable of holding one's attention during long solos. Billy Greene, whose only other recording was Elvin Jones' Heavy Sounds from June 19-20, 1967, was a fine hard bop pianist who never gained much fame. On evidence of his swinging playing on this set, his lack of recordings is a tragedy. And, although the trio would eventually have Jimmy Garrison on bass, Wilbur Little proves to be quite excellent throughout these performances.
As for Elvin Jones, he launches the set with some military-type drumming on "Keiko's Birthday March," has many well designed solos on these lengthy performances (six of the nine selections are over 16 minutes long), and must have really inspired Farrell and Greene with his inventive accompaniment. Most of the selections are taken at cooking tempos with "Gingerbread Boy," the joyfully swinging "M.E.," "On The Trail," and "Oleo" being among the highlights.
Whenever producer and jazz detective Zev Feldman is involved with a project, it always includes a large booklet that adds greatly to the value of the set. In this case the latter is 56 pages long and has writings by Feldman, Ashley Kahn (lengthy and definitive liner notes), Don Was, the Elvin Jones family, Alvin Queen, Gene Perla, Richie Beirach, Pat LaBarbera, Michael Shrieve, and Dave Liebman.
This important release helps fill in an important part of jazz history and is highly recommended and available from www.amazon.com.

Hugh von Kleist Quintet
That Old Feeling
(Zootcase Records)
Hugh von Kleist took some time before he settled on playing music for a career. He was a professional baseball player and served in the U.S. Navy for six years. Right after he left the military, he rented a tenor-sax, started taking lessons, and has been a pro ever since. The saxophonist has worked in the Tom Kubis Big Band, soloed in many combos, and has led his
own bands. In 2015 he recorded his first album as a leader but for unknown reasons (certainly not musical ones), That Old Feeling was not released for years.
This set teams von Kleist with guitarist Ron Eschete, pianist Chris Keefe, bassist Jim Hughart, and drummer Kendall Kay. Throughout the nine standards, Hugh von Kleist is sometimes reminiscent of Zoot Sims in his tone and his ability to always swing, which makes it only right that the CD is released by Zootcase Records.
The standards, which include "That Old Feeling," "I Got Rhythm," "East Of The Sun," and a cooking "It's Alright With Me," are all familiar but worthy of being revived again. Very much a blowing session, this date has consistently satisfying solos by von Kleist, the always welcome Eschete, and Keefe with solid support from Hughart and Kay. Available from www.blowingold.com, That Old Feeling is easily recommended to fans of Zoot Sims, bebop, and straight ahead jazz.

Grant Gordy
Peripheral Visions
(Self-Released)
For a time, the type of music heard on guitarist Grant Gordy's Peripheral Visions was known as "New Grass" or "Dawg Music." Performed by string players, the music is really jazz but with the influence of bluegrass and, to a lesser extent, rock and classical.
Gordy, who worked with David Grisman and other contemporary open-minded bluegrass virtuosos, is joined on Peripheral Visions by violinist Alex Hargreaves, Dominick Leslie on mandolin, and bassist Aldan O'Donnell. They perform nine of the guitarist's originals which are often harmonically sophisticated, have quirky themes, and result in unpredictable but ultimately logical music. The interplay between these four brilliant players is quite impressive. Often the accompaniment is as colorful and exciting as the concise solos and each of the musicians makes important contributions to the music.
The compositions, which include tributes to guitarist Tony Rice ("Elegy For Tony Rice") and trumpeter Ron Miles (the sensitive "To Ron") and the somewhat wild "Journey To Miniera," are full of colorful moments, bits of wit, and brilliant playing. Peripheral Visions is well worth exploring; it is available from www.grantgordy.com.

Louis Siciliano
Ancient Cosmic Truth
(Musica Presente)
Louis Siciliano who is from Italy, has had a successful career as an orchestra conductor, a producer, and a composer. He has written a great deal of music for feature films, television, shows, musicals and operas. In addition, he is a keyboardist who uses synthesizers in his performances. His music falls into several different areas including modern jazz
On his recent Lp Ancient Cosmic Truth, Siciliano presents a four-part work that he performs with a quintet consisting of trumpeter Randy Brecker, tenor-saxophonist Umberto Muselli, drummer Cloudio Romano, and percussionist Alex Acuna. While one could imagine this suite serving as a soundtrack for a film, it very much stands on its own.
The first part, "Bambara's Symmetries," has a catchy rhythm, electronic ensembles, and fiery trumpet from Brecker. "Translucent Dodecahedron" starts out mysterious, gets heated as it
is driven by Romano and Acuna, and includes an infectious bass pattern played by Siciliano. "The Secret Of Mansa" is quite atmospheric with the feel of Africa while "Ancient Cosmic Truth" gives Muselli an opportunity to solo over complex polyrhythms before Brecker makes a final statement and Siciliano takes it out, singing along with his synth.
Ancient Cosmic Truth rewards repeated listenings for a great deal takes place in a relatively short period of time. It is available from www.louissiciliano.com.

Luca Di Luzio
Never Give Up
(Jazzlife)
A talented and fluent jazz guitarist from Italy, Luca Di Luzio has an attractive airy tone that is clear and cutting. In his career he has worked with big bands (including the Jazzlife Orchestra and the Conservatorio Frescobaldi Big Band), and led his own trios and quartets, playing everything from soul jazz to more funk-oriented music
Never Give Up is his second album as a leader, a follow-up to Globetrotter. Di Luzio performs nine of his originals with ensembles that usually include keyboardist George Whitty, electric bassist Alain Caron, drummer Rodney Holmes, and (on four of the numbers) trumpeter Randy Brecker. Percussionist Steve Thornton and a four-piece horn section also make appearances.
In most cases the backup group plays loose funky rhythms. There are times when the grooves are reminiscent of Miles Davis in the 1980s, particularly when Brecker plays muted. However there are also some straight ahead numbers (particularly "Shortcut") and the wistful "Verso Sera" is a change of pace. A few of the themes are a bit catchy, particularly "Lauderdale." In addition to the consistently rewarding guitar solos, the best spots are Whitty's electric piano on "The Genius" and Brecker's open solo during "Verso Sera."
All in all, Never Give Up is an excellent example of modern electric jazz and serves as a fine introduction to the versatile playing of Luca Di Luzio. It is available from www.jazzlife.it.

Hunter Diamond & Lucas Gillan
Perigee
(Curio Recordings)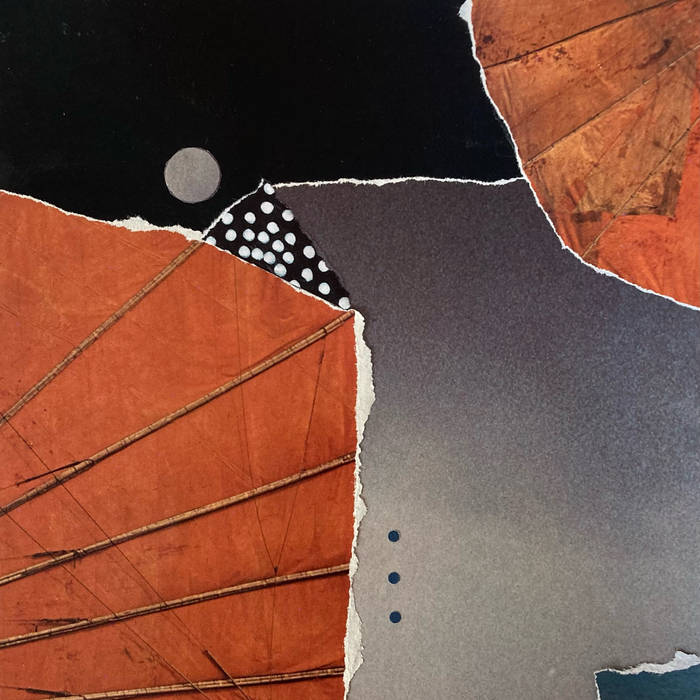 Normally when one thinks of an album of tenor saxophone-drums duets, it is of intense and sometimes violent interplay, and free improvisations that do not display much variety in emotions. However Perigee, which features the duo of Hunter Diamond (tenor and, on one song, clarinet) and drummer Lucas Gillan, is a bit different.
Gillan (who is also active as an educator) and Diamond have performed a wide variety of music in their careers and work regularly in the Chicago area. When they play free music, they have a lot of experience and knowledge to draw from, and it shows in the variety of ideas that they express.
Hunter Diamond has a fairly mellow tone on tenor and is not shy to make use of
melodic development, space, and dynamics as he improvises. Lucas Gillan thinks in a similar way, and the results on Perigee are seven very listenable free duets. Their music evolves logically and, while there are some intense moments, much of the playing is fairly relaxed and thoughtful. Perigee (available from www.curiorecordings.com) is well worth checking out. It may open straight ahead jazz listeners' minds towards freer explorations.

Justin Kauflin Trio
Live At Sam First
(Sam First)
Pianist Justin Kauflin first gained recognition as the young blind jazz pianist in the Clark Terry documentary Keep On Keepin' On. Now 36, he has continued to develop as an increasingly individual jazz improviser. Live at Sam First is his eighth recording as a leader.
Teamed with bassist David Robaire (the artistic director of the Los Angeles jazz club Sam First) and drummer Mark Ferber, the pianist performs seven originals, the spiritual "Come Thou Fount Of Every Blessing," and a swinging version of Cole Porter's "You Do Something To Me." In addition to the latter, the highlights include the medium-tempo "Coming Home" (which includes bass and drum solos), the sweet and thoughtful "Candy," the groove and the way that he builds up the passion on "No Matter" which recalls Keith Jarrett a bit, "Country Fried" (which evolves from being tongue-in-cheek to a cooking blues) and the soulful jazz waltz "Thank You Lord."
Justin Kauflin's Live At Sam First holds one's interest throughout due to its high-quality playing, varying tempos and moods, and the sincerity of these talented players. It is recommended and available from www.samfirstrecords.com.

Emily Mazzella
Awakening
(Solar Dream)
Emily Mazzella is a promising up-and-coming jazz singer who was 20 at the time that she made the recent Awakening, her debut recording. She has a strong and very expressive voice. The singer is joined by pianist and guitarist Lonnie Leibowitz (her teacher), bassist Michael Goetz, drummer Jason Anderson, and percussionist Kazi Oliver.
Much is attempted on this CD with most of the music being successful. Awakening begins in a daring way with some spoken word from Mazzella and dramatic piano playing on "Awakening." On the program, Emily Mazzella explores such jazz standards as "Freddie Freeloader," "Lady Bird," "Body And Soul," "What A Little Moonlight Can Do," and even "Giant Steps" (which is given lyrics by Leibowitz) plus the pianist's "Only Love Can Say" and Stevie Wonder's "Visions." The singer interprets the words well (although some of the lyrics, such as "Don't Explain" and "Only Love Can Say," might be a bit too mature for her at this point) and she scats well. There are also many fine piano and bass solos throughout the set.
The weak points are that Emily Mazzella sounds a bit like Sheila Jordan at times, particularly when she is singing out of tempo (she will surely become more individual with time), and that she strains a bit in the upper register. Some of these songs should probably have been taken at lower keys. However she displays plenty of potential and Awakening (which is available from www.emilymazzellamusic.biz) is a strong start to what will certainly be a significant career.

Mal Waldron
Searching In Genoble: The 1978 Solo Piano Concert
(Tompkins Square)
Mal Waldron (1925-2002) gained fame in the 1950s for his many recordings (both as a leader and as a sideman) for the Prestige label, and for being Billie Holiday's last pianist. He always had a sophisticated style with his own personal chord voicings (influenced a little by Thelonious Monk) and an individual voice that became darker through the years. Waldron had a mental breakdown in 1963 caused by a heroin overdose and it took him several years to recover. He moved permanently to Europe, made a comeback, and was active up until the time of his death.
By 1978 when he recorded the previously unreleased music on this two-CD set, Waldron's style could be described as either hypnotic or overly repetitive, depending on one's viewpoint. The first two selections, "Mistral Breeze/Seig Haile" (which is over 23 minutes long) and "Here, There And Everywhere" may be a bit difficult for some listeners to enjoy due to quite a bit of repetition, particularly from Waldron's left hand. The mood is brooding and downbeat. However things pick up with during some of the more melodic pieces, particularly the standards "You Don't Know What Love Is," "It Could Happen To You," and "I Thought About You," plus the pianist's "Soul Eyes" and "All Alone."
While not quite essential (one may want to play the first two of the dozen selections last), this release (available from www.tompkinssquare.com) gives one a strong example of Mal Waldron's unique style during his later period.

Harry Bartlett Trio
Wildwood
(Fmua)
Guitarist Harry Bartlett, who grew up in the Pacific Northwest and moved to Toronto seven years ago, composed the nine originals on Wildwood while spending time on Gambler Island in British Columbia. He recorded the pieces in the same area during another visit with bassist Caleb Krager and drummer Harry Vetro.
The music is are thoughtful, features close interplay between the musicians, and is a bit impressionistic and certainly cinematic. Bartlett has a quiet style and, like Bill Evans, he leaves plenty of room for his bassist to fill in spaces and add strong contributions to the music while drummer Vetro is mostly in a supportive role. Among the highlights of the nine originals are "Burgess Falls" which has a lazy melody with a slight country twang by the guitarist, the brief mood piece "Circle Of Moss And Fire Smoke," the two-note bass pattern that is the basis for "The Incident At Bloody Ray," "Story Book Picture" which has a particularly prominent role for bassist Krager, and the introspective "Lachesism" which includes some futuristic sounds from Klager on synthesizer. Wildwood (available from www.harrybartlettmusic.com) succeeds both as moody background music and for close listens by those who want to discover its subtle creativity.

Liz Terrell
It's All Right With Me
(Westmont)
An excellent singer from Virginia, Liz Terrell has a background that includes musical theater, cabaret, and gospel music. Since dedicating herself to jazz, she recorded a set of duets with bassist Chris Brydge simply called Liz & Brydge prior to this newer effort.
It's All Right With Me features Ms. Terrell exploring a variety of standards. She has a powerful voice, can handle wide intervals with little effort, and is a fine improviser within the straight ahead jazz tradition. For this set she is joined by Brydge, tenor-saxophonist Eddie Williams, guitarist Alan Parker, pianist Daniel Clarke and drummer Emre Kartari.
The program begins with a welcome revival of "People Make The World Go Round," a 1970s tune that is not sung that often. The singer takes "It's All Right With Me" slower than normal, concluding with some haunting and forceful long notes; Williams' soulful tenor solo is also a highlight. "Night And Day" is taken out of tempo at first before swinging with Parker taking a fine spot on guitar. "Blue Monk," "Time After Time" (the Cyndy Lauper song) and an expressive version of "I'm Gonna Laugh You Right Out Of My Life" precede a nearly 12-minute three-song Fats Waller medley comprised of "Ain't Misbehavin," "Jitterbug Waltz," and "Honeysuckle Rose." Also included are "Almost Blue," Steve Kuhn's "The Saga Of Harrison Crabfeathers," a hard-swinging and rather stirring "Don't Get Around Much Anymore," and the mellow closer, "What The World Needs Now."
It's All Right With Me is a fine all-round showcase for Liz Terrell who shows that there is world class jazz talent to be discovered in Virginia. It is available from www.lizterrell.com.