By Scott Yanow
Far too often, jazz artists are celebrated after their deaths but underrated and somewhat overlooked during their so-called golden years. There are no longer any survivors left who recorded before 1940 (singer Louise Tobin, who passed away a few months ago at the age of 104, was the last one from the 1930s), there are only a handful of greats left from the 1940s, and the ranks of those from the 1950s, '60s and even '70s are thinning out.
So here is a tip of the hat to the 53 top jazz musicians who are 90 or older as of May 1, 2023. Some are famous and some are now obscure but they all deserve to be thanked for their contributions to the music while they are still here. They are listed in order of their births. My apologies to any who I have missed!
Ray Anthony – trumpeter-bandleader (101) – The last living member of the original Glenn Miller Orchestra, Anthony headed his own big bands from 1946 on, did his best to keep swing popular in the 1950s, and appeared in several movies.
Annette Warren – singer (100) – Best known as a vocal coach and a versatile singer who "ghosted" for many Hollywood actresses in movies of the 1940s and '50s, Warren (who was married to pianist Paul Smith for 54 years) sang jazz standards on an occasional basis.
Phil Nimmons – clarinetist, composer, leader (99) – Nimmons, who will be turning 100 on June 3, first recorded in 1949 with a quintet. He is best known for leading and writing for Nimmons 'N Nine, an excellent modern jazz group in Toronto that was most active in the 1960s, and for his many decades as an educator.
Marshall Allen – alto-saxophonist (98) – A member of Sun Ra's Arkestra since the mid-1950s, and the leader of that ensemble for 20 years, Allen (who is still active as of this writing) started out in bop but has been a leading avant-gardist for much of his long career, also playing flute, oboe and piccolo.
Terry Gibbs – vibraphonist (98) – One of the greatest vibraphonists of all time, Gibbs always played and talked fast, performing exciting bebop, A professional by the time he was 12, he became famous as a member of Woody Herman's Second Herd, worked with Benny Goodman, led his Dream Band in the late 1950s, was an integral part of Steve Allen's television shows, had a great musical partnership with clarinetist Buddy DeFranco, and only retired in recent times. Since he is on a radio broadcast (playing classical music) from the 1930s, if someone could talk him into making one more recording, he would be the only musician ever to have recorded in ten different decades.
Roy Haynes – drummer (98) – No one else worked with Luis Russell, Lester Young, the Charlie Parker Quintet, Bud Powell, Sarah Vaughan, the John Coltrane Quartet (as the main sub for Elvin Jones), Stan Getz, Gary Burton, Chick Corea, and Pat Metheny, not to mention his own groups.
Dave Bailey – drummer (97) – Bailey played and recorded with many jazz greats in the 1950s and '60s (including Sonny Stitt, Lou Donaldson, Clark Terry and Lee Konitz) and became an educator, He is best-known for performing with Gerry Mulligan's groups on and off during 1955-66.
Tony Bennett – singer (96) – While he never really was a jazz singer since he does not improvise much, Tony Bennett surrounded himself with jazz musicians throughout his career, sang superior songs, stood up for musical quality, and wore the best suits.
Max Morath – pianist (96) – As a pianist, performer, author, commentator and television producer, Morath did a great deal to help keep ragtime alive and relevant in the 1960s and in the decades since.
Lou Donaldson – alto-saxophonist (96) – "Sweet Lou" Donaldson combined the inspiration of Charlie Parker with his bluesy and witty musical personality. He was always a soulful bebopper who was the star on many Blue Note records.
Dick Hyman – pianist (96) – Hyman, a creative virtuoso who can play in virtually any style, is a true master of stride and swing piano who is still at the top of his field and an inspiration to all.
George Freeman – guitarist (96) – Part of the Chicago jazz scene since the late 1940s, Freeman (who played twice with Charlie Parker) worked with Gene Ammons, Richard "Groove" Holmes, Jimmy McGriff, and his older brother Von Freeman, and still performs with his own soul jazz group.
Barbara Dane – singer (95) – A social activist and a singer of folk music and blues, Dane started out in classic jazz, performing on television with Louis Armstrong and using such sidemen as Earl Hines, Benny Carter, Don Ewell, and Wellman Braud on her recordings.
Bill Holman – arranger, composer, leader, tenor-saxophonist (95) – His arrangements for Stan Kenton in the 1950s put him on the map and Holman (who was also a fine tenor player) has not stopped writing since. His big band, formed in 1975 and on record since 1988, has been the best outlet for his adventurous yet swinging arrangements.
Doc Severinsen –trumpeter, bandleader (95) – Famous due to his nightly appearances as the bandleader on Johnny Carson's Tonight Show, Severinsen played with Charlie Barnet (next to Maynard Ferguson) in 1949, was on many studio sessions, and was always a technically dazzling trumpeter.
Martial Solal – pianist (95) – The French pianist Solal started in bebop, recorded an excellent album with Sidney Bechet, and became a very original improviser with his own adventurous style.
Lloyd Arntzen – clarinetist (95) – The grandfather of clarinetist Evan Arntzen and banjoist/guitarist Arnt Arntzen, Lloyd Arntzen has long been an important force on the New Orleans jazz scene in Vancouver, British Columbia, playing with Sweet Papa Lowdown, leading Blackstick, and recording with Chris Barber.
Cleo Laine – singer (95) – The British vocalist always had a remarkable range, both in notes and the number of idioms in which she sang. Most of her jazz dates were with her late husband alto-saxophonist Johnny Dankworth.
Ted Brown – tenor-saxophonist (95) – A cool-toned tenor-saxophonist with his own sound, Brown worked with Lennie Tristano, Warne Marsh, Art Pepper, Lee Konitz, led at least 13 albums of his own, and recorded as recently as 2020.
Bill Crow – bassist (95) – He worked with Gerry Mulligan (part of the time alongside Dave Bailey), Stan Getz, Zoot Sims, Bob Brookmeyer, Clark Terry, Benny Goodman and many others. As an author, Crow wrote his memoirs (From Birdland To Broadway) and the often-hilarious Jazz Anecdotes.
Dick Nash – trombonist (95) – A top-notch jazz and studio trombonist who was on West Coast jazz sessions and Henry Mancini's soundtracks, his brother and son were both major saxophonists named Ted Nash.
Marilyn Maye – singer (95) – A cabaret singer and actress, Ms. Maye could always sing jazz as she showed during 76 appearances on Johnny Carson's Tonight Show.
Gene DiNovi – pianist (94) – A versatile pianist who sounded comfortable and creative playing with swing and bop musicians, DiNovi worked with Benny Goodman, Chubby Jackson, Boyd Raeburn, Artie Shaw, Lester Young, Peggy Lee, Sonny Rollins and Ruby Braff among many others, and was based in Canada since the late 1960s.
Sheila Jordan – singer (94) – Directly inspired by her friend Charlie Parker and married to pianist Duke Jordan in 1952, Jordan recorded an excellent album for Blue Note in 1962 but was not a fulltime jazz singer until the mid-1970s. Since then she has pioneered the voice-bass duo, made many rewarding recordings, performed regularly, and become a beloved and very encouraging educator.
Frank Tiberi – tenor and alto-saxophonist (94) – Tiberi was not only a member of the Woody Herman Orchestra during much of 1970-87 but he eventually took over the big band after Herman's passing, also recording some fine bop-oriented albums of his own.
Benny Golson – tenor-saxophonist, composer, arranger (94) – Golson helped Art Blakey with the Jazz Messengers, co-led the Jazztet with Art Farmer, wrote such jazz standards as "Killer Joe," "Whisper Not," "I Remember Clifford," "Along Came Betty," and "Blues March," and has performed rewarding tenor solos for over 65 years.
Ed Reed – singer (94) – Definitely a late bloomer, Reed overcame many personal problems to become a very good jazz vocalist while already in his late seventies. His debut album was made when he was 78.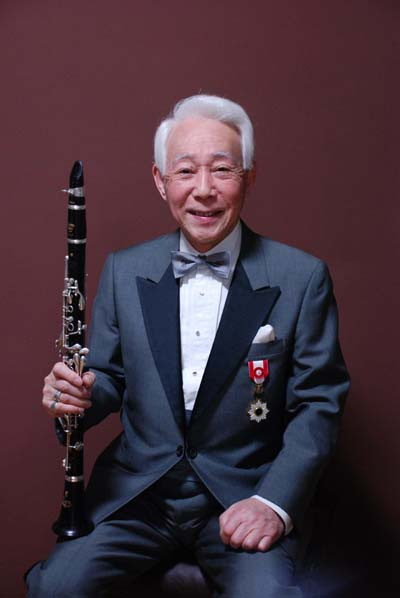 Eiji Kitamura – clarinetist (94) – An excellent swing clarinetist from Japan, Eiji Kitamura recorded for Concord and was a regular at the Monterey Jazz Festival for years.
Betty Bryant – pianist-singer (93) – A delightful singer and a swinging pianist, Betty Bryant has come into her own during the past 20 years.
Ronnie Lang – alto-saxophonist (93) – Lang started his career with Hoagy Carmichael's Teenagers in the mid-1940s, worked with Earle Spencer, and is best known for playing with Les Brown (1949-50, 1953-56) and the Dave Pell Octet. As a studio musician, he performed on many Henry Mancini soundtracks.
Toshiko Akiyoshi – pianist, arranger, composer, bandleader (93) – A Bud Powell-inspired pianist, Akiyoshi really made her mark as the arranger and composer of her own big band (co-led by her husband Lew Tabackin).
Johnny Varro – pianist (93) – A superior swing pianist, Varro worked with such notables as Phil Napoleon, Pee Wee Erwin, Eddie Condon, Eddie Miller and Ed Polcer, recording several very good albums as leader and sideman for the Arbors label.
Marty Grosz – guitarist, singer (93) – Whether playing chordal solos on his acoustic guitar, singing like Fats Waller, or ad-libbing hilarious monologues, Marty Grosz is always a joy to see perform.
Eph Resnick – trombonist (93) – He made his first records in 1947 when he was 17 with the Stuyvesant Stompers and the Washboard Wonders, and recorded along the way with the Dixieland Rhythm Kings, Ruby Braff, Pee Wee Russell, Bob Greene, and a duet album with guitarist Marty Grosz in 1982. Resnick has mostly played piano during the past 20 years.
Richard Davis – bassist (93) – Technically skilled enough to be in classical orchestras, the versatile Davis worked with Sarah Vaughan, Eric Dolphy, Jaki Byard, Andrew Hill, Elvin Jones, the Thad Jones/Mel Lewis Orchestra, and even Bruce Springsteen and Igor Stravinsky.
Sam Noto – trumpeter (93) – A soloist with the Stan Kenton Orchestra of the mid-1950s, Noto also worked with Count Basie, Rob McConnell, and in many all-star combos where his bebop style and warm sound were always welcome.
Bob Havens – trombonist (92) – A longtime member of the Lawrence Welk Show (1960-82), Havens is best known in jazz for being a very talented Dixieland trombonist, one who worked with George Girard, Al Hirt, and Pete Fountain and appeared at many classic jazz festivals.
Helen Merrill – singer (92) – From the start of her career, virtually every recording by this creative jazz singer seemed to have a purpose and memorable moments including early sessions with Clifford Brown and Gil Evans.
Sonny Rollins – tenor-saxophonist (92) – Simply one of the greatest of all jazz improvisers whether it is his 1950s classics for Prestige, Riverside, Contemporary or Blue Note, his adventurous 1960s recordings or RCA and Impulse, or his later work when he was particularly inspired. Forced to retire from playing after 2012 due to respiratory problems, Sonny Rollins is still missed.
Nancy Harrow – singer (92) – After making two excellent albums during 1960-62, Harrow raised a family, not returning to fulltime singing until 1975. She has since recorded many underrated gems whether they were standards, her own originals, or tunes taken from unusual sources.
David Amram – French horn, pianist, pennywhistle, flutist (92) – A true Renaissance man, throughout his career Amram gave one the impression that he could enthusiastically jam with musicians from any culture. In the jazz world he recorded with Lionel Hampton, Bobby Jaspar, Oscar Pettiford, Kenny Dorham, Mary Lou Williams, and Dizzy Gillespie among others. He also wrote film scores, was involved in the Jazz & Poetry movement, composed classical works, and led a wide variety of fascinating recordings, often teaming together unusual groups of musicians.
Dizzy Reece – trumpeter (92) – One of the top trumpeters based in England during the 1950s, Reece became surprisingly obscure after moving to the U.S. despite recording for Blue Note. His recordings are well worth checking out.
John Pisano – guitarist (92) – Pisano was a member of the Chico Hamilton Quintet (1957-59), worked with Peggy Lee and Herb Alpert's Tijuana Brass, loved playing with Joe Pass, and has welcomed a countless number of his fellow guitarists to his weekly Guitar Night in Los Angeles area clubs for many years.
Gérard Badini – tenor-saxophonist (92) – He began his career in France in the early 1950s playing New Orleans jazz clarinet including with Sidney Bechet and Bill Coleman, switching to tenor while working with Claude Bolling in 1958. A top swing player, Badini worked with Alice Babs, Duke Ellington, Roy Eldridge, Clark Terry, and his own Swing Machine, also playing piano.
Plas Johnson – tenor-saxophonist (91) – Skilled enough to be a busy studio musician in both New Orleans and Los Angeles, Johnson has long been a soulful straight ahead jazz soloist although he is most famous for playing Henry Mancini's "Pink Panther Theme."
Willie Ruff – bassist, French horn (91) – Equally skilled on his two instruments, he found fame and a lot of work with pianist Dwike Mitchell as half of the popular Mitchell-Ruff Duo.
Nick Martinis – drummer (91) – A powerful drummer who worked with the Pete Jolly Trio for over 35 years, Martinis also played on the West Coast with many veterans including Frank Strazzeri, Paul Smith, and Jack Montrose.
Kenny Burrell – guitarist (91) – He recorded with Dizzy Gillespie in 1951, was part of the 1950s Detroit jazz scene, spent a busy 20 years in New York, and was a longtime educator at UCLA. The versatile but always swinging and soulful guitarist made some of his finest recordings with Jimmy Smith and Stanley Turrentine.
Lalo Schifrin – arranger, composer, pianist (90) – While Schifrin has written a huge number of film scores, he has always been a very skilled jazz pianist who worked with the Dizzy Gillespie Quintet (composing "Gillespiana") and made his notable series of Jazz Meets The Symphony recordings.
Ray Mosca – drummer (90) – The supportive and swinging drummer worked with a long list of notables including Cy Coleman, the George Shearing Quintet, Peggy Lee, the Billy Taylor Trio, Benny Goodman, Earl Hines, Dorothy Donegan and Mike Longo.
Sadao Watanabe – alto-saxophonist (90) – The Japanese jazz saxophonist had a dual career as a Charlie Parker-inspired bebop altoist and a pop/jazz recording artist, somehow sounding like himself in both settings.
John Handy – alto-saxophonist (90) – Able to hit very high notes on the alto with ease, Handy worked with Charles Mingus, was a sensation at the 1965 Monterey Jazz Festival, and had a hit with "Hard Work."
Quincy Jones – arranger, composer, producer (90) – While much of his post-1975 work has been in other fields, Jones was a prolific jazz arranger-composer during the previous quarter century, writing for Dizzy Gillespie, Count Basie, his own big band and nearly every top jazz singer.
SAMARA JOY AND THE CLAYTON/HAMILTON JAZZ ORCHESTRA
While Samara Joy's victory as the best new artist made a mostly horrendous Grammy Award telecast almost bearable for a minute, most of those in the jazz world already knew that she was an up-and-coming great. At 23, she has a remarkably warm voice, a wide range, a style full of subtlety (knowing how to use space for dramatic effect) and an inspired repertoire.
Samara Joy's concert as part of the Soraya's second annual Jazz Festival had been postponed for a month due to a brief illness, but her sold-out performance was worth waiting for. The opening set featured the Clayton-Hamilton Jazz Orchestra which is co-led by bassist-arranger-composer John Clayton and drummer Jeff Hamilton. The 17 piece big band was in excellent form, performing such numbers as a swinging "Georgia On My Mind" (a feature for tenor-saxophonist Rickey Woodard), "On The Sunny Side Of The Street" (a showcase for the band's four trombonists), Charles Mingus' "Haitian Fight Song," a slow rendition of "Indiana" (which showed off Hamilton's mastery of brushes), Clayton's beautiful bowed work on Billy Joel's "And So It Goes," and a funky blues.
Samara Joy's eagerly-awaited set found her sounding confident, creative, and full of enthusiasm. She was heard in top form on "This Is The Moment," "April In Paris" (sung in both English and French), Barry Harris' "Now And Then," "A Beautiful Friendship" on which she was just joined by Clayton and Hamilton in a performance that climaxed with an exciting closing vamp, Nancy Wilson's trademark song "Guess Who I Saw Today," "Social Call," and, as an encore, a medium-slow blues with the big band wailing behind her. While her set was only 45 minutes long, the audience was clearly quite happy to see the young giant.
There are only a few jazz singers active today who are on the level of Veronica Swift. While she does not want to only be known as a jazz singer, and some of her performances feature her performing rock and in other styles, for her two-night stint at Catalina Bar & Grill, Ms. Swift purposely stuck exclusively to jazz with the exception of a closing number ("Keep Yourself Alive") that found her channeling Janis Joplin.
Joined by pianist Carey Frank, bassist Max Gerl, and drummer Brian Viglione, Veronica Swift was in top form during her memorable performance. The 28-year old planned the night as
a celebration of her roots in jazz and bebop, reminisced between songs about her early days as a child singing with her parents (the masterful bebop pianist Hod O'Brien and the stirring singer Stephanie Nakasian), and had her set portray her life up to this point.
Displaying a powerful voice, a mastery of dynamics, the ability to build up songs to very passionate levels, and plenty of energy, she performed such numbers as a hard-swinging "Crazy Rhythm," "The Show Must Go On," "A Little Taste," a medley of "All My Tomorrows" and "Tomorrow Is Another Day," a dramatic "Gypsy In My Soul," " I Don't Want To Cry Anymore," and "Tricotism" which co-starred bassist Gerl. Most memorable was "Getting To Know You" (which built from being a tender ballad to a powerhouse performance) and a touching ballad interpretation of "A Stranger In Town" which had Viglione beginning and ending the song by emulating a train on his drums.
The memorable night certainly made me wish that Veronica Swift will perform jazz more often. She has the potential to reach the top of her field.
UPCOMING: THE MONTEREY JAZZ FESTIVAL
The 66th annual Monterey Jazz Festival takes place Sept. 22-24 at the Monterey Fairgrounds. Unlike the Hollywood Bowl Jazz Festival, Monterey is a real jazz festival, one that manages to survive with more than 95% of its lineup featuring top jazz performers. It has been held at the same venue since its formation in 1958 (a record) and this year it will feature music at five venues simultaneously. While that is still down from its height when it had seven venues, only one of the five is indoors, and the festival ends earlier than it used to, one can feel confident in saying that Monterey is back!
The lineup is pretty remarkable and speaks for itself: A Terence Blanchard retrospective with his E-Collective, the Turtle Island String Quartet and guests, Herbie Hancock, John Scofield (including a set of unaccompanied solo guitar), Christian McBride's New Jawn, Ambrose Akinmusire, Dianne Reeves, Snarky Puppy, Terri Lyne Carrington, Samara Joy, the Charles Lloyd Quartet, Jamie Cullum, Thundercat, the Taylor Eigsti Trio, Ray Obiedo's Latin Jazz Project, Elena Pinderhughes & Lionel Loueke, the Delvon Lamarr Organ Trio, the John Santos Sextet, Lakecia Benjamin, the Sullivan Fortner Trio, Lew Tabackin's Quartet with Jeremy Pelt, Catherine Russell, Kris Davis, the American Patchwork Quartet, the Kait Duncan Trio, Gretchen Parlato & Lionel Loueke, Gerald Clayton & John Clayton & Jeff Hamilton, Larry Goldings, Sarah Wilson's Brass Tonic, Chris Cain, the Connie Han Trio, Isaiah Sharkey, Donny McCaslin, the Commanders Jazz Ensemble, Kendrick Scott's Corridors with Chris Potter & Reuben Rogers, Sandy Cressman, Billy Childs, Claudia Villela, Azar Lawrence, the Zach Westfall Quartet, the Ben Flocks Trio, the Ali Ryerson Duo, the Katie Thiroux Trio, James Francies, and Benny Green (solo piano) plus a few others.
Now that is a great weekend! More information can be found at www.montereyjazzfestival.org.
I have a new book that is available from amazon.com. Life Through The Eyes Of A Jazz Journalist. It is subtitled My Jazz Memoirs and is my 12th book and first in a few years. I discuss in an often-humorous fashion my early days and discovery of jazz, my period as the jazz editor of Record Review, the story behind my involvement with the All Music Guide, and I reminisce about some of my adventures as an amateur musician. Included are vintage interviews with Freddie Hubbard, Chick Corea, and Maynard Ferguson, encounters with Clint Eastwood, summaries of the Monterey and Playboy Jazz Festivals (including a full-length review of the 1985 Playboy Festival), memories of other events (such as the IAJE Conventions), and brief snapshots of many memorable club and concert performances. There is also background information about my other books, evaluations of the jazz critics who inspired me early on, and my thoughts on jazz criticism which includes advice to up-and-coming jazz journalists. Rounding out the book is a chapter on how the jazz writing business has changed over the past 50 years, and appendixes that include the jazz greats of the past, 86 jazz giants of today, 21 young performers to look for in the future, jazz books and DVDs that everyone should own, and a dozen enjoyable Hollywood jazz films.
Life Through The Eyes Of A Jazz Journalist, a paperback book, sells for $26 through Amazon.com Signed copies (which will take 2-3 weeks) are also available for $30 (which includes free postage) by sending the money via Pay Pal to scottyanowjazz@yahoo.com and by sending your mailing address to that E-mail.
Every jazz musician needs a well-written press biography, every CD deserves informative liner notes, and important events benefit from press releases. I write all of these and more at reasonable rates. Contact me (www.scottyanow.com) at 661-678-3542 or scottyanowjazz@yahoo.com for further information about my services. .
My latest book, Jazz Through The Eyes Of A Jazz Journalist (My Jazz Memoirs) is available at amazon.com.