By Scott Yanow
CHARLES LLOYD
Charles Lloyd recently celebrated his 85th birthday with a performance at the Saroya (the Younes and Soraya Nazarian Center for the Performing Arts) in Northridge. Lloyd had early stints with the Chico Hamilton Quintet and Cannonball Adderley, was the hit of the 1966 Monterey Jazz Festival, and led one of the most popular jazz groups of the late 1960s, a quartet that featured a young Keith Jarrett on piano. He had a much lower profile in the 1970s but made a comeback in the early 1980s when his group included pianist Michel Petrucciani. Another quiet period ended in 1988 when he formed a quartet with pianist Bob Stenson. He has been performing and recording steadily ever since. Blue Note released a trio of his trio albums in 2022.
Lloyd performed at the Saroya with two of those trios. After the audience spontaneously broke into a chorus of "Happy Birthday" (Lloyd was visibly moved), he performed the first half of the evening with pianist Gerald Clayton and guitarist Anthony Wilson. At this point in his life, Lloyd is a gentle player who makes every note count, creating his own brand of beautiful music. During the melodic and peaceful set, Lloyd (who displayed a bit more energy when he switched to flute) led Clayton and Wilson through "Defiant," Duke Ellington's "Black Butterfly," "Evanstide," "Third Floor Richard," and "Kuan Yin," concluding with a brief rendition of "Island Blues." The mellow music was full of subtle creativity with fine moments from all three musicians.
The second set had Lloyd at the head of a trio with guitarist Bill Frisell and bassist Larry Grenadier (in place of Thomas Morgan who was on last year's recording). Beginning with Billy Strayhorn's "Blood Count," the group also performed "Song My Lady Sings," "Ay Amor," "Nu Blue," "Beyond Darkness," and "Dorotea's Studio." Frisell, who is himself considered a veteran jazz giant, was clearly happy to be performing with Lloyd and played as quietly as the saxophonist, even on the straight ahead blues "Nu Blue." The music was uplifting and unique in its own way.
The evening ended with a special encore, the Spanish-inspired "La Llorona" which found Lloyd joined by both Frisell and Wilson on guitars, pianist Wilson, and bassist Grenadier. It was a particular joy seeing the two guitarists interacting with each other, and to hear Lloyd caressing the romantic melody.
Everyone exited the Saroya with a smile on their face.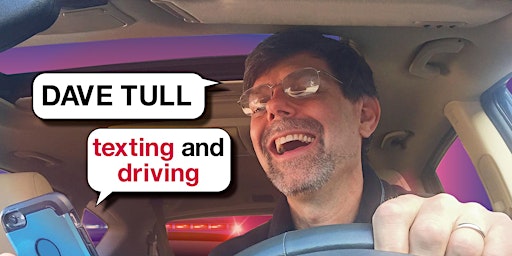 DAVE TULL
Jazz singer-songwriters have been relatively rare through the years and have usually been pianists. Hoagy Carmichael and Willard Robison were among the pioneers in that field and other notables of what Dave Frishberg called "the dear departed past" have included Mose Allison, Blossom Dearie, Bob Dorough, and Frishberg. Dave Tull, despite being a drummer rather than a pianist, falls into that illustrious group and must be considered one of the very best jazz lyricists around today.
At the G Spot, Tull headed a trio with the brilliant pianist Otmaro Ruiz and the swinging bassist Gabe Davis for a night of his music. Tull, like Frishberg, is a particularly witty lyricist who balances inspired humor with truth and insight. Among the originals that he performed were "Flying By The Seat Of My Pants" (about the joy and dangers of being spontaneous), "The Airplane Song" (a long litany of complaints about airlines), the love song "Henrietta," "Please Tell Me Your Name," the rapid "Texting & Driving," "I'm Forever In A Fog" (about being lovesick), "Every Other Day I Have The Blues" (the "problems" that afflict the rich), "Please Watch Your Kid," and finally his ever-popular "I Just Want To Get Paid." Tull also sang a medley of "My Time Of Day" and "I've Never Been In Love Before," showing how effective a ballad singer he can be.
Otmaro Ruiz took many dazzling and exuberant solos throughout the night while Gabe Davis uplifted each tune with his basslines. Tull, who makes playing drums behind his singing look effortless, mostly utilized brushes during his vocals and sticks during the piano solos.
It was a great show. Dave Tull's CDs I Just Want To Get Paid and Texting And Driving are well worth picking up but one should also see him live when the opportunity arises.
THE GLENN MILLER ORCHESTRA IN 2023
Glenn Miller had the most popular big band of the Swing era, recording dozens of hits during a 3 ½ year period (1939-42). Miller combined together swinging jazz, showmanship, catchy arrangements, novelties, and romantic ballads. He was so popular that, although he died in Dec. 1944, a Glenn Miller Orchestra has been active and touring in most of the years since then. Among its former leaders were Tex Beneke, Ray McKinley, Buddy DeFranco, and Larry O'Brien.
Since 2021, tenor-saxophonist Erik Stabnau has led the Glenn Miller Orchestra, one of the very few fulltime touring big bands in the world. He brought the 14-piece ensemble to West Ranch High School in Valencia where they performed before a large group of enthusiastic and nostalgic senior citizens, parents, students, and big band fans.
After playing a chorus of Miller's classic theme song "Moonlight Serenade," the band performed such numbers as "Anvil Chorus," "A String Of Pearls" "Tuxedo Junction," an uptempo "My Blue Heaven," a slow "Moonlight In Vermont" (which Stabnau sang) "Chattanooga Choo Choo," "Sunrise Serenade," "American Patrol," "Pennsylvania 6-5000," "Mission To Moscow," "The White Cliffs Of Dover," "When Johnny Comes Marching Home," "In The Mood," and a full-length "Moonlight Serenade"; "Little Brown Jug" was played as an encore.
It is a tricky job balancing recreating the past while leaving some room for creativity. Fortunately Erik Stabnau did not require the musicians to recreate solos from the past (other than the famous Bobby Hackett chorus on "A String Of Pearls") and there were some good individual statements including by the leader on tenor. Veteran clarinetist and altoist Kevin Sheehan really added a great deal to the trademark Glenn Miller sound every time he picked up his clarinet. Also very much in the style of the era was the excellent drummer Dean Schweiger.
Jenny Swoish provided most of the vocals and was fine on "Almost Like Being In Love," "These Foolish Things," and "Stars Fell On Alabama." She displayed a pleasing voice and fit in well including on numbers on which she was joined by Stabnau and three musicians who provided background vocals, bringing back the sound of the Modernaires. However the arrangements played by the musicians behind her solo features did not sound at all like the Glenn Miller band and were actually closer to Count Basie's style. Surely those charts should be revised to give the orchestra's shows more consistency. The original Glenn Miller Orchestra did not lose its identity when accompanying Marion Hutton or Ray Eberle.
There was one other fault that could easily be fixed. For some reason, every single soloist, even when they took just eight bars, felt compelled to take a quick bow. It took away from the audience's spontaneity and actually seemed a bit ridiculous. One should bow after the applause begins, not before, and not after making a brief routine statement.
Those two faults aside, the Glenn Miller Orchestra put on an enjoyable show and did justice to Miller's legacy. It made for a fun evening.
THE HOLLYWOOD BOWL (HALF) JAZZ FESTIVAL
When one thinks of jazz, does Digable Planets, the Soul Rebels, Andrew Gouche, Boukman Eksperyans, and Butcher Brown come to mind? Apparently they do for Herbie Hancock and Kamasi Washington because those two musicians are booking the Hollywood Bowl Jazz Festival.
The two-day Playboy Jazz Festival was a very popular yearly event at the Hollywood Bowl during 1979-2019 each June, often featuring as many as 18 groups. While it declined a bit in quality through the years, the great majority of the bands were jazz-oriented. COVID resulted in the festival being cancelled in 2020 and 2021 and, when it re-emerged in 2022, it was renamed the Hollywood Bowl Jazz Festival. Last year's event was certainly streaky (particularly on Saturday) but had some rewarding music, especially on Sunday.
This year's event is the weakest ever from the jazz standpoint. The five groups that are mentioned at the beginning of this section along with West Coast Get Down and two student groups comprise the full lineup for Sunday, a long concert with virtually no jazz (other than the students). How can Hancock and Washington put together this lineup and with a straight face call this a jazz festival?
Fortunately Saturday is a bit better. Featured will be Samara Joy, Aziza (a group that includes Chris Potter and Dave Holland), Poncho Sanchez, Lionel Loueke & Gretchen Parlato, the soul/r&bish St. Paul and the Broken Bones, and Kamasi Washington plus two more student bands. Still, this pales next to what one can hear at a major jazz festival.
I have attended every day of the Playboy Jazz Festival along with last year's Hollywood Bowl Jazz Festival. While I will make it to the Saturday concert, Sunday's will be the first time that I will skip the festival. Why show up if there is no jazz? Is this really the best that Herbie Hancock and Kamasi Washington can do?
Gerry Fialka will be hosting Venice Beats II. at Venice West (1717 Lincoln Blvd, Venice) on Sunday April 2 at 7 p.m. The celebration of beatnik culture will be featuring singer Suzy Williams, a jazz group, and several poets.
Singer-actor Richard Shelton, whose great voice is matched by his outgoing personality, will be singing classics from the Great American Songbook at the Roosevelt Hotel on April 4. In addition, Catalina Bar & Grill hosts the talented young singer Veronica Swift (Apr. 7) and pianist Billy Childs' group with trumpeter Sean Jones (Apr. 28-29).
I have a new book that is available from amazon.com. Life Through The Eyes Of A Jazz Journalist. It is subtitled My Jazz Memoirs and is my 12th book and first in a few years. I discuss in an often-humorous fashion my early days and discovery of jazz, my period as the jazz editor of Record Review, the story behind my involvement with the All Music Guide, and I reminisce about some of my adventures as an amateur musician. Included are vintage interviews with Freddie Hubbard, Chick Corea, and Maynard Ferguson, encounters with Clint Eastwood, summaries of the Monterey and Playboy Jazz Festivals (including a full-length review of the 1985 Playboy Festival), memories of other events (such as the IAJE Conventions), and brief snapshots of many memorable club and concert performances. There is also background information about my other books, evaluations of the jazz critics who inspired me early on, and my thoughts on jazz criticism which includes advice to up-and-coming jazz journalists. Rounding out the book is a chapter on how the jazz writing business has changed over the past 50 years, and appendixes that include the jazz greats of the past, 86 jazz giants of today, 21 young performers to look for in the future, jazz books and DVDs that everyone should own, and a dozen enjoyable Hollywood jazz films.
Life Through The Eyes Of A Jazz Journalist, a paperback book, sells for $26 through Amazon.com Signed copies (which will take 2-3 weeks) are also available for $30 (which includes free postage) by sending the money via Pay Pal to scottyanowjazz@yahoo.com and by sending your mailing address to that E-mail.
Every jazz musician needs a well-written press biography, every CD deserves informative liner notes, and important events benefit from press releases. I write all of these and more at reasonable rates. Contact me (www.scottyanow.com) at 661-678-3542 or scottyanowjazz@yahoo.com for further information about my services. .
My latest book, Jazz Through The Eyes Of A Jazz Journalist (My Jazz Memoirs) is available at amazon.com.